Mylor Sailability is the charitable arm of Mylor Sailing School and is a Charity Incorporated Organisation (CIO) charity number 1159984
Mylor Sailability Current Campaigns –
Donate now – Any amount you can give will help enormously to making these activities possible every week.  You can click on the 'Charity Checkout Donate' buttons for each campaign and this will give you details of how far your donation will go.
Please click here for further information and our wonderful gallery of photos.
Please donate to getting people with a disability or a learning difficulty on the water –
Donate now as we need funds to help pay for getting people on the water and gain achievement awards.  Funds towards the highly qualified instructors, boat fuel and other smaller equipment needed.  Smaller equipment includes waterproof jackets and trousers, life jackets and other safety equipment, VHF radios etc.  We need to raise approximately £24,000 per year.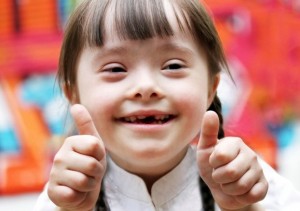 You can donate to Getting People with a Disability or Learning Difficulty On The Water by clicking on this button for more details –



Recent Successful Campaigns –
Wheelyboat Engine upgrade campaign successful!
We raised the money needed and now have the boat back newly equipped with the bigger engine.
We desperately needed a bigger capacity engine to cope with our busy boat loads.
This fantastic boat enables all disabilities to enjoy getting on the water, this includes wheelchair users that can board using the front loading system.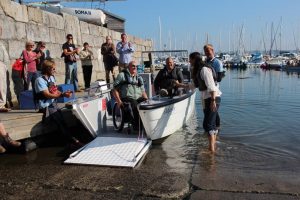 We tradee in our current 60hp engine for a 90hp engine and this cost £4000 to upgrade it.
Thank you Thank you Thank you Thank you Thank you Thank you!!
Hawk 20 Sailability Very Versatile Boat Successful!!
This is now part of our Sailability fleet, this will enable people who cannot sit unaided to enjoy the sport and sensation of sailing.
This boat, the Hawk 20 is very versatile and can sail for recreational fun or race competitively.  We will also be adapting the boat to take a support chair.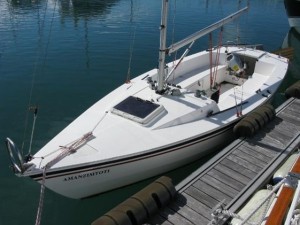 Thank you Thank you Thank you Thank you Thank you Thank you!!
Mylor Sailability News Items –
Pirate FM news for our Sport England Awards November 2015
The delivery of our Wheelyboat October 2015
Boating Cornwall story of our Wheelyboat October 2015
All At Sea article for the Wheelyboat September 2015
Sailability TV video of the story so far July 2015
The grand opening of the new facilities June 2015
National Lottery Funding for new facilities August 2014
West Briton news of Age UK Partnership June 2014