Visit the following websites
These website have fabulous ideas for things to do and to see during your stay in sunny Cornwall!
We're also featured on www.LolliZoo.com for great things to do with kids & family days out in the UK.
National Maritime Museum Cornwall
A modern museum, voted South West's Visitor Attraction of the Year – it delivers something for everyone. Family activities every school holiday, changing exhibitions, talks, lectures, and a range of different events. A new generation of museum offering so much more than you might expect.
Pendennis Castle, Falmouth
Visit the spectacular Pendennis Castle on top of the coastal cliff in Falmouth –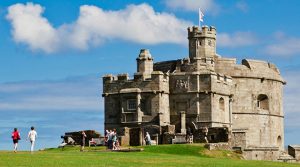 Click HERE for their website