Need some essential tips on handling your own boat?
Own boat tuition can be on a sailing or a powerboat
Please note Mylor Sailing School can offer own boat tuition for boats up to 10 metres or 30 feet – for vessels over this length you will need the RYA Cruising Scheme – Click here for details
What is Own Boat Tuition?
We can provide you with tuition for your own boat.  A session can be tailored to your specific needs, whether it's fine-tuning your sailing manoeuvres, or gaining confidence in your powerboat – it's up to you!  Some instruction on familiarisation with your own boat can help to get the most out of your vessel.  RYA courses also available on your boat.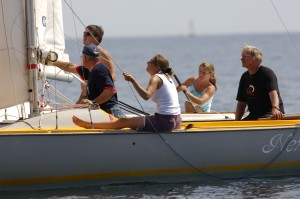 Types of tuition available:
Mylor Sailing School is proud to be able to offer this type of tuition in a wide range of Dinghy, Keelboat or Powerboats at the best standard and competitive rates.
Whether you need practice with entering marinas and berthing your boat, sail trimming and getting the best out of your boat or confidence to use your spinnaker, contact us by clicking the link below for advice and to book a session.
With more and more people purchasing power boats, we have upgraded our Saftey Boat to supply a higher standard of training. Everyone can feel safe and aware of what is going on around their vessel. You will gain hands-on experience with the freedom to take your course at times to suit you.
You may also find that with a RYA qualification this will reduce your insurance premium.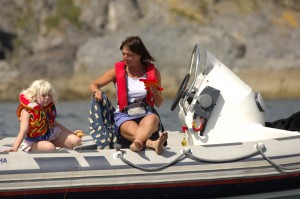 For more information about any own boat tuition training, please click here to contact Tracey by email
or phone 
01326 377633 / 07971 520257

For a free RNLI safety check of your boat click here for more information