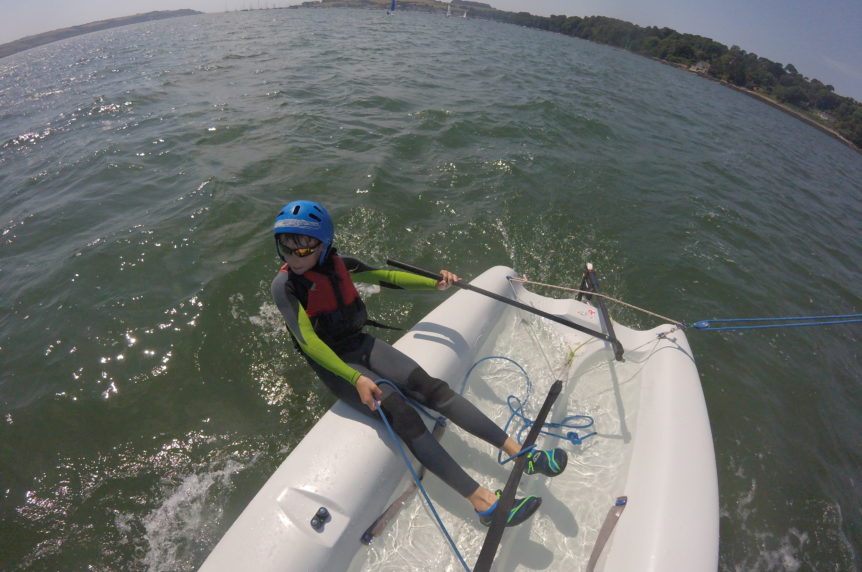 After School Club Friday Race Night
Enjoy a Friday night race for under 18s is our After School Club for those who are working towards at least Stage 4.
More course information
Our Friday night racing for youngsters is a great way to introduce them into the world of dinghy racing.  It can often be a bit daunting to start racing with lots of experienced sailors through a sailing club.
This club runs 4.30pm – 7pm in a 5 week block.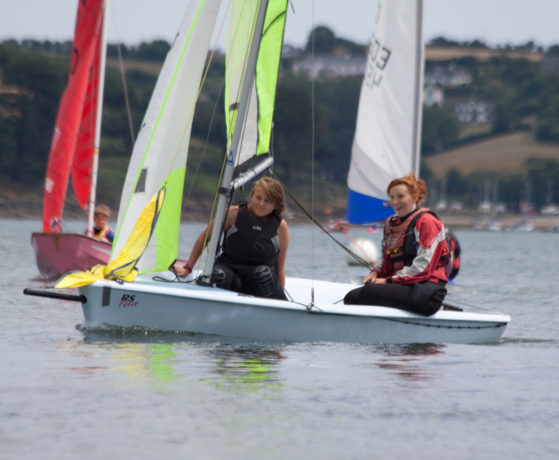 Friday night racing is a great way to end the week. My son loves coming to race and is getting quite competitive now which we have never seen in him before.
Frequently asked questions
What is the After School Club?
This is a course of 5 sessions run over a 5 week period. It is to get local children on the water and keep them there. There is no profit in this course and the fees pay for only the instructor and boat fuel costs and nothing more. The sessions are slightly shorter and the groups are a bit bigger than the other courses. We have had many great sailors come out of these clubs and many assistant instructors.
What are the timings of the sessions?
These sessions start at 4.30pm sharp and finish at 7pm. There are 3 lots of 5 week courses run throughout the year, April/May, June/July and Sept/Oct. All in term time.
What happens if it is really windy?
During the 5 week course on the After School Club, we allow for 1 of these sessions to cover essential other aspects of the syllabus ashore. If we then encounter another week with adverse conditions, we will cancel this and tag another session on the end of the 5 week block. We will always let you know if the session is not going ahead.
What do I need to bring?
We provide all the clothing and equipment you will need. If you are going in a smaller boat then you will get wet. Here at Mylor Sailing School we have plenty of wetsuits for all ages and sizes. If you are going in a dryer boat then we will provide waterproof jackets and trousers to go over your clothing. The only thing we do not provide is footwear so you will need to bring something that you don't mind getting wet, like wetsuit shoes or trainers. If you are wearing a wetsuit you will also need to bring your bathing suit for underneath this and a towel. This will all be explained in your booking confirmation once you have confirmed your booking.
Do I need to pre-book?
Yes you need to pre-book and pay in advance for this 5 week course.
Enquire about this course