Our Fleet
Laser Pico
A fantastic beginner to intermediate training boat for both adults or children.  The Laser Pico is plastic and very durable.  It can be sailed with just the main sail or you can add a small front jib sail.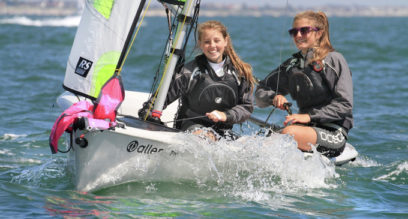 RS Feva
A youth double handed boat, RS Feva is fantastic fun with spinnaker sail if required.  A rapidly growing racing class.  The sail area is not too large for younger and lighter sailors to handle.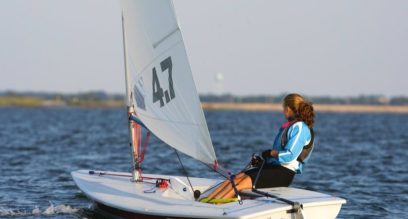 Laser
The International Laser is a fantastic single handed boat, beautifully designed and one of the largest dinghy sailing classes in the world.  Light in weight, very easy to right after a capsize, very fast.  For intermediate to advanced sailors.  1 Person Boat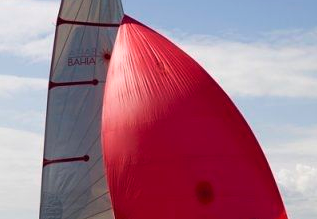 Laser Bahia
This is a very versatile double handed dinghy.  It is comfortable and is very easy to rig.  It has an asymmetric spinnaker and trapeze.  It has a stable and spacious cockpit.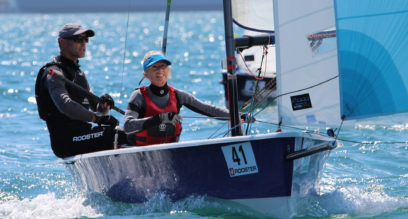 Laser 2000
This intermediate to advanced Laser 2000 sailing dinghy is brilliant fun.  Fast sailing with a spinnaker.  For 2-3 people.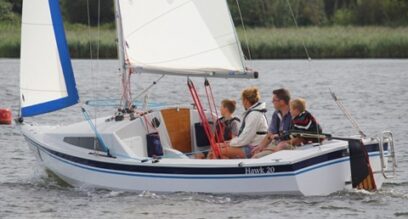 Hawk 20 – Keelboat
The Hawk 20 has a lifting keel and is a fantastically versatile boat.  From recreational sailing through to competitive racing, this boat suits all.  It can take up to 5 people plus the instructor.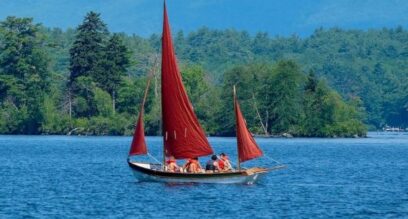 Drascombe Longboat-Sailability Boat
This Drascombe Longboat Sailability Boat is the newest member of our accessible friendly fleet, it is fantastic for groups up to 8 people plus the instructor. If you or a member of your family have any additional needs and would like to try sailing then we can get them out on the water in this safe and stable sailing boat. This boat has support seats available.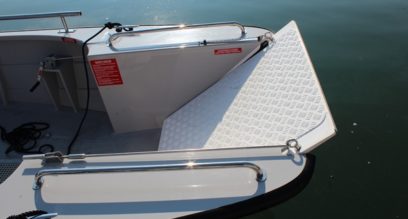 Wheelchair Friendly Powerboat
Our accessible wheelchair friendly powerboat is fantastic and can take up to 7 people plus the instructor. Do you or a member of your party have a special need and would like to try powerboating? The front door flaps down to make boarding easy and dignified.