Local Marine and Environment Information
The Ecology

The marine environment is bursting with life and abundant in this part of the river due to its unique position of having two rivers feeding in to the bay from two sides.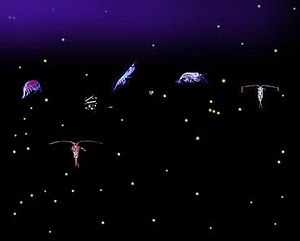 Microscopic plankton, which is everywhere, consists of microscopic plants and animals, and consist of the early life stages of much larger organisms, such as fish eggs and larvae. It is the basis for all life in the sea, they are the main food source and they produce more oxygen than the rain forest. Marine Kelp, Wracks, Sugar Kelp and Thongweed are all in abundance in the Fal.
The New Buoys in Town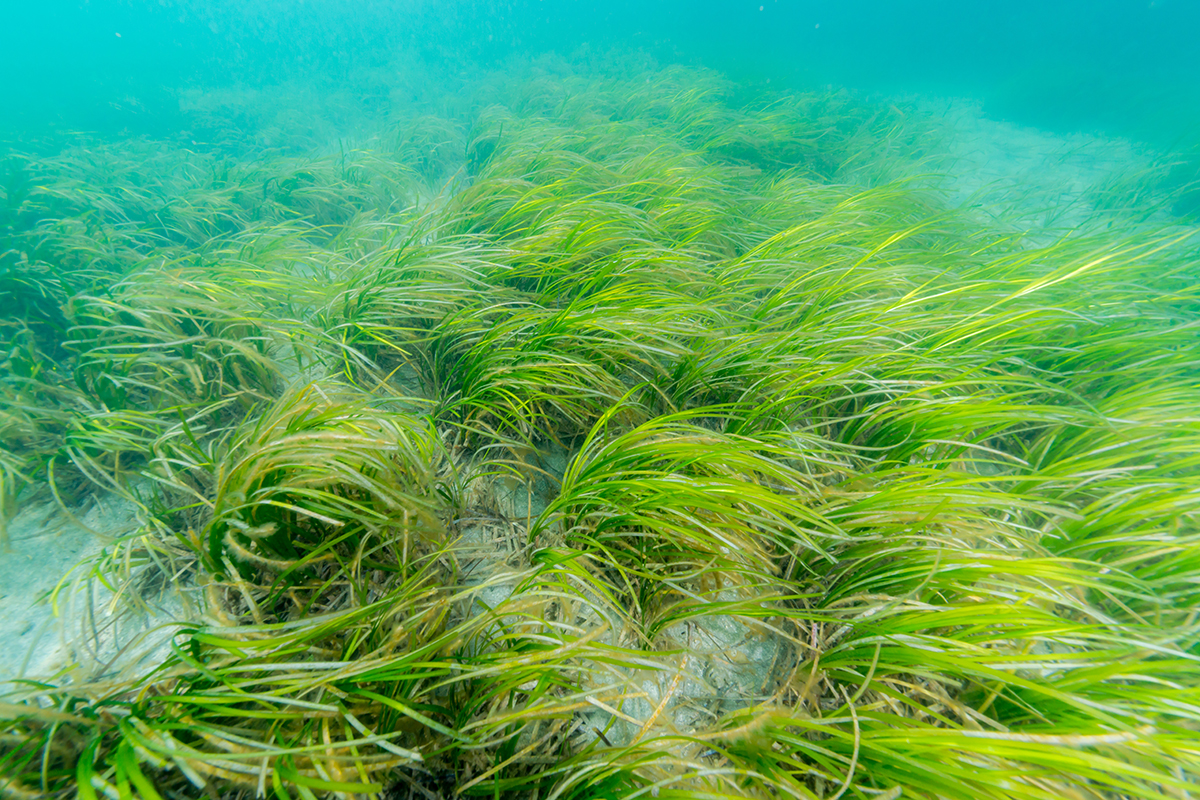 – Seagrass planting in the Carrick Roads and on Falmouth Beaches Link to how to help and where the buoys are
A fantastic local project planting and protecting seagrass and Maerl. These plants are one of the most valuable and biodiverse habitats, providing nursery
 grounds for commercially important fish and homes for rare and endangered species. Seagrass stabilises sediments and captures and stores significant amounts of carbon.
A short film explaining the importance of seagrass – https://www.youtube.com/watch?v=CB1wNrYzfu8
Visit The Cornish Seaweed Company to check out their sustainably hand harvested edible seaweed products – Link to The Cornish Seaweed Company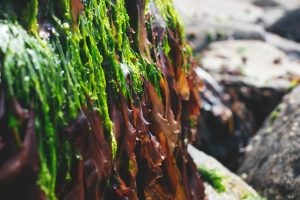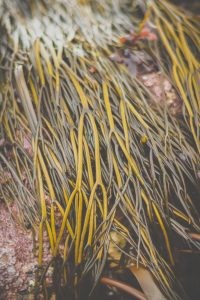 There are all sorts of marine life to explore such as Brittle Stars, crabs, lobsters, molluscs, scallops, razor clams and anemones. The biggest seasonal visitor is the Basking Shark. This massive fish wanders into the area around late May looking for the Plankton Bloom. Sun Fish have also been known to visit the area during the summer months. Atlantic Grey Seals are quite common and can usually be seen at low water around Black Rock, basking in the sun.
Bottlenose Dolphins are also common visitors and often escort boats around the bay. Common Dolphins are less common inshore but have been spotted on the outskirts of the bay. All photos courtesy of Mark Milburn from Atlantic Scuba.
Want a closer look at these wonderful sights beneath the water? Why not go diving with Mark Milburn and Atlantic Scuba Diving. They are based in Mylor. You will get the chance to see many of the species mentioned above. Link to Atlantic Scuba Diving
Sustainability
Mylor Sailing School recognises the importance of the environment/habitat and sees it as their primary concerns. Key ways of helping to be green on the water include;
Oil and fuel management such as; maintaining fuel lines, connections and seal to avoid leaks, disposing of hazardous waste in the appropriate facilities, on shore not using fuel or oil 10 metres of the water.
Cleaning boats by choosing environmentally friendly products, using non-toxic solutions, waxing hulls.
Renew anti-fouling by catching scrapings and drips by skirting the hull and using a tarpaulin, only scrub off the fouling and not the paint, using environmentally friendly paints.
Watching waste by not throwing anything overboard, starch based rubbish bags, recycle, do not contaminate general waste hazardous items and dispose of these in the relevant receptacles.
Cutting noise and exhaust fumes by regularly servicing engines, fitting sound insulation around the engine, vibration absorbers, electric powered craft
For our full Sustainability and Environmental Policy please follow this link to read more: link to Mylor Sailing School Sustainability Policy
Appreciating our wildlife is paramount when being in or around the water. Numbers of species are falling most likely due to climate change, development and disturbance.
Approaching Marine Life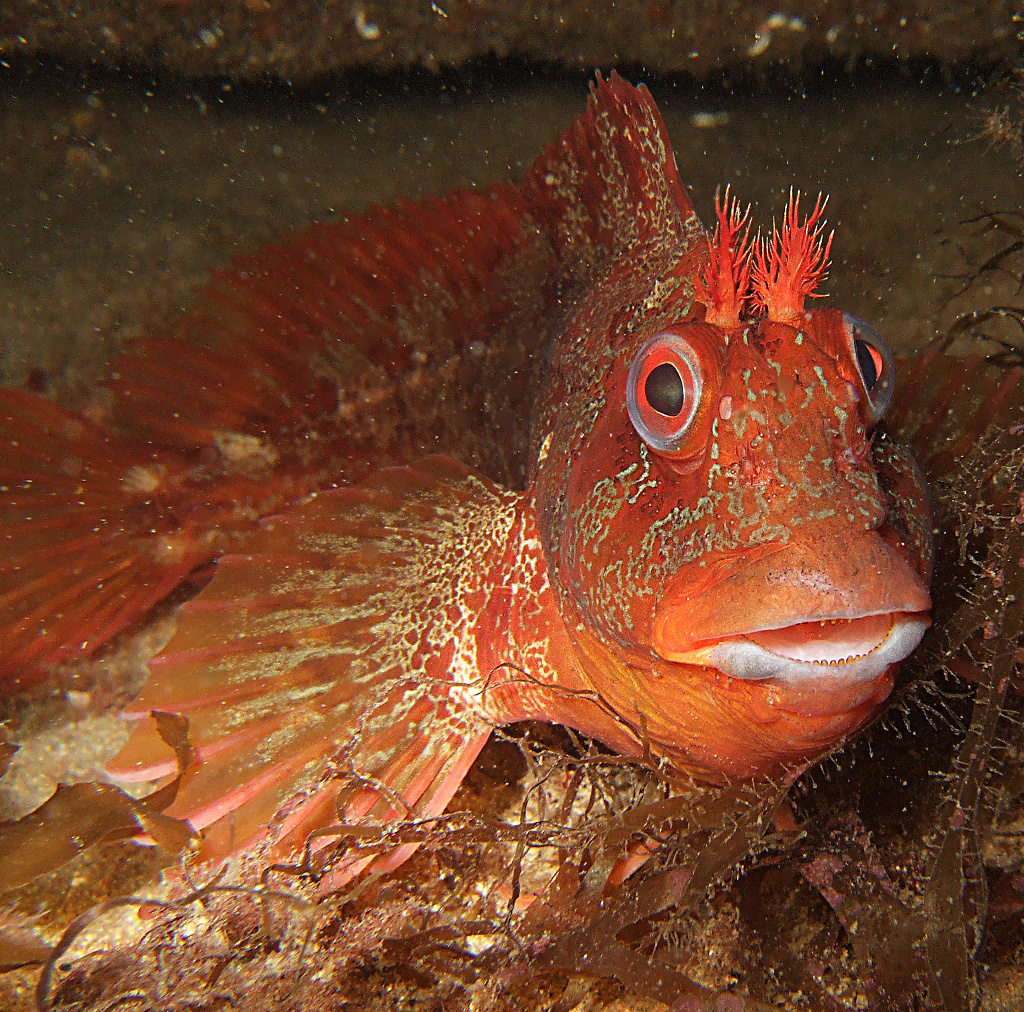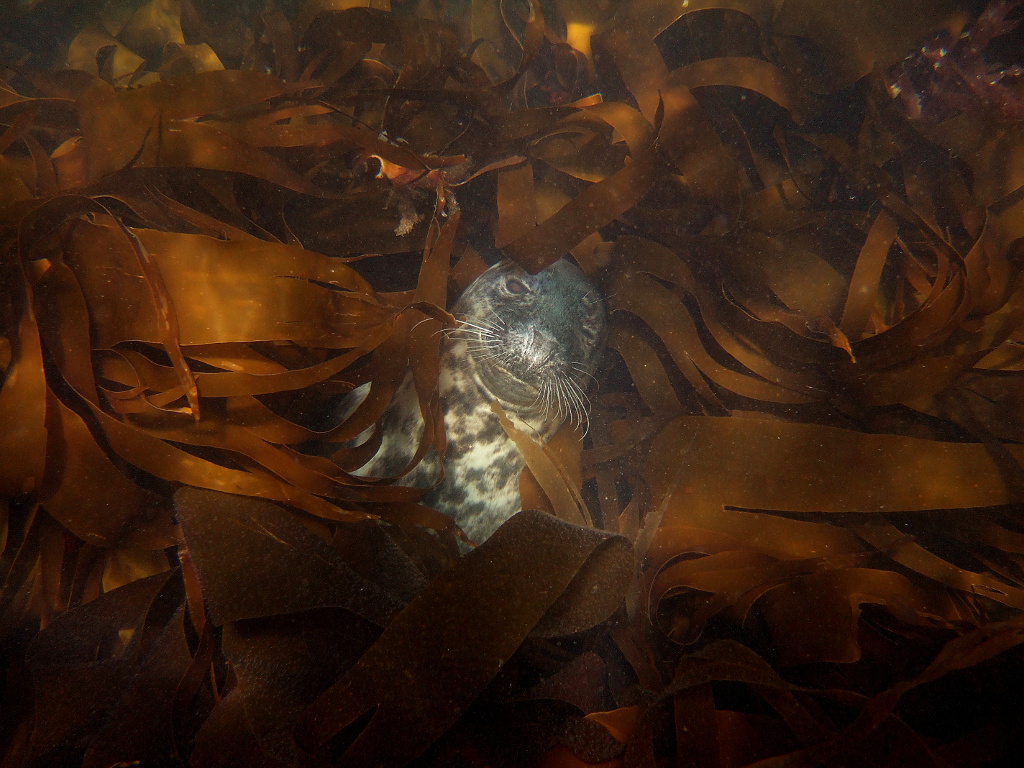 Viewing marine animals in their natural habitat can be an exciting experience—watching a group of dolphins leaping across the water or encountering a colony of seals basking in the sun. Although it can be tempting to try to get close to these marine animals, it's always best to view them from a safe and respectful distance for their safety—and yours. Learning how to interact with and observe ocean animals can help you make the right decisions when you encounter them by water, land, or air.
The waters around the UK are home to a fantastic variety of marine wildlife, whether visible from the shore or from a boat. However, these wild animals are vulnerable to disturbance if not encountered in a manner that respects their wild nature.
Ways to protect the Marine Life
Check local guides websites to find out if the areas you are visiting are protected.
Keep your distance
Keep noise to a minimum
Avoid stirring up the bottom or disturbing vegetation and wildlife
Keep a constant speed and direction when you spot whales and dolphins
Keep a record of your sightings and report them
Useful websites – 
Report sightings of any marine life – Link to sightings of marine life
Falmouth Harbour Environmental – Link to Environmental for the Carrick Roads and Beaches
Get the facts – Link to marine facts
Join a beach clean – Link to beach cleans
Key facts and legislation – Link to Environment Agency
​How To Get Involved in Sustaining Marine Life
Falmouth Marine Conservation was set up locally active volunteers in 2016 to raise awareness and help protect the ocean. With more and more people moving to the area this enable them the opportunity to raise marine awareness and help protect the ocean we all depend on.
Meg Hayward-Smith who is the key founder is also one of our sailing instructors.  Meg is responsible for our staff training regarding our environmental impact and how we can educate our customers.
Their key motivations are;
"Inspire the community through engaging events, campaigns and projects. Work with local groups, organisations and schools to educate about marine conservation. Monitor and record marine wildlife to support conservation efforts. Engage with local businesses so that together we can have a positive effect on the local environment"
Areas they focus on are strandings – rescuing sealife that has come ashore, beach cleans, shore search – looking at marine life on the shore recording the species and habitats, Seaquest run in collaboration with The Cornwall and Devon Wildlife Trusts inspiring and motivating aiming at conserving and protecting marine wildlife for future generations. For more information go to – Link to Falmouth Marine Conservation
Useful Training
The WiSe Scheme is a national training scheme to minimise the disturbance of marine wildlife. WiSe Scheme teaches awareness of how to watch marine wildlife in a safe and constructive way. Its aimed at anyone working on or using the water keen to minimise their impact whilst on or near the water.
The WiSe Scheme seeks to minimise unintentional disturbance through
delivering training to operators of registered passenger and charter vessels who wish to view marine wildlife responsibly
working with operators of boats that may interact with marine wildlife
liaising with key conservation agencies and organisations to offer advice and guidance.
​
​WiSe has developed Codes of Conduct to promote safe and sustainable watching our our basking sharks, whales, dolphins, seals and seabirds. For more information on courses go to Link to WiSe Scheme
Or want a closer look?  Why not go diving with Mark Milburn and Atlantic Scuba Diving.  They are based in Mylor.  You will get the chance to see many of the species mentioned above. Link to Scuba Diving