27th June 2015 – our recent Mylor Sailability press release –
Dream becomes reality as Mylor's Sailability Charity HQ opens its doors
What began as a sailing teacher's dream to bring the sport she loves to people of all ages and abilities has been celebrated in all its spectacular reality with the opening, by Paralympic sailor Carol Dugdale, of the shiny new facilities of Mylor Sailability on Admiralty Quay at Mylor Yacht Harbour.
Tracey Boyne and her team have given the joy of sailing to thousands of students of Mylor Sailing School over the last decade through their Royal Yachting Association accredited courses on the beautiful, sheltered waters of Falmouth Harbour and the Carrick Roads.
For the last two years they have extended their work to make sailing more accessible to people with a disability – forming the "Mylor Sailability" charity to operate alongside the sailing school – but it became clear early on that purpose-built facilities were going to be essential.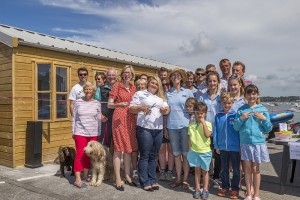 Now, thanks to grit and determination – and support from the National Lottery's Sport England fund, numerous charities, organisations, individuals and Mylor Yacht Harbour itself – Sailability has opened new classrooms and changing facilities along with a specifically-adapted pontoon and a hoist to make sailing accessible for those using wheelchairs or with other severe disabilities.
Tracey says, "We've been overwhelmed by the huge support for the charity, whether it's a large financial injection or an extremely kind individual gift. I think people really "get" the extent to which we are helping budding sailors to get out there and have fun on the water and learn a skill – whatever their abilities."
Sailing student Eleanor Moore agrees: "Mylor Sailability has completely opened up a new part of my life. I never thought I'd be able to get out on the water like this and enjoy such freedom – it's been amazing."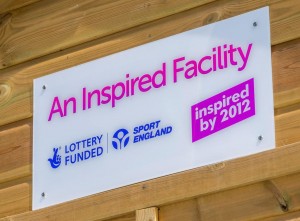 Mylor Yacht Harbour provided enthusiastic backing and support from the outset, organising an architect and gaining planning permission for the new building and pontoon on Admiralty Quay and advising on the on-going project, as well as providing a financial contribution, free accommodation for the project's Paralympian supporters and essential marketing and publicity. The wider Mylor Yacht Harbour community including Castaways Bistro, Café Mylor and Westcountry Watersports also provided raffle prizes.
Managing Director Roger Graffy says, "This is a fantastic project and whilst we have provided space, help and support it is Tracey's dream and determination that has created this very special sailing school."
Now the facilities are up and running Mylor Sailability hopes to create more training days, with the help of further donations and funding, which will allow them to concentrate on a more competitive approach – including some race training for participants.
Anyone who would like more information or who may wish to offer help or financial support can visit www.mylorsailingschool.co.uk/mylor-sailability or contact Tracey Boyne on 01326 377633 or 07971 520257.
Mylor Yacht Harbour – Mylor Yacht Harbour is a centre of excellence for the care and restoration of yachts and motor boats, providing a full complement of services afloat and ashore, based at one of the most beautiful locations on the South Coast. For more visit www.mylor.com or call 01326 372 121
Mylor Sailability – A sailing charity for people with a disability. Ages 7 through to 97 welcome. Non-registered disabilities also welcome. Please contact us to find out more information on 01326 377633 or 07971 520257 or visit www.mylorsailingschool.co.uk/mylor-sailability/
Contact:
Mylor Sailability – Tracey Boyne: 01326 377633 or 07971 520257 – info@mylorsailingschool.co.uk