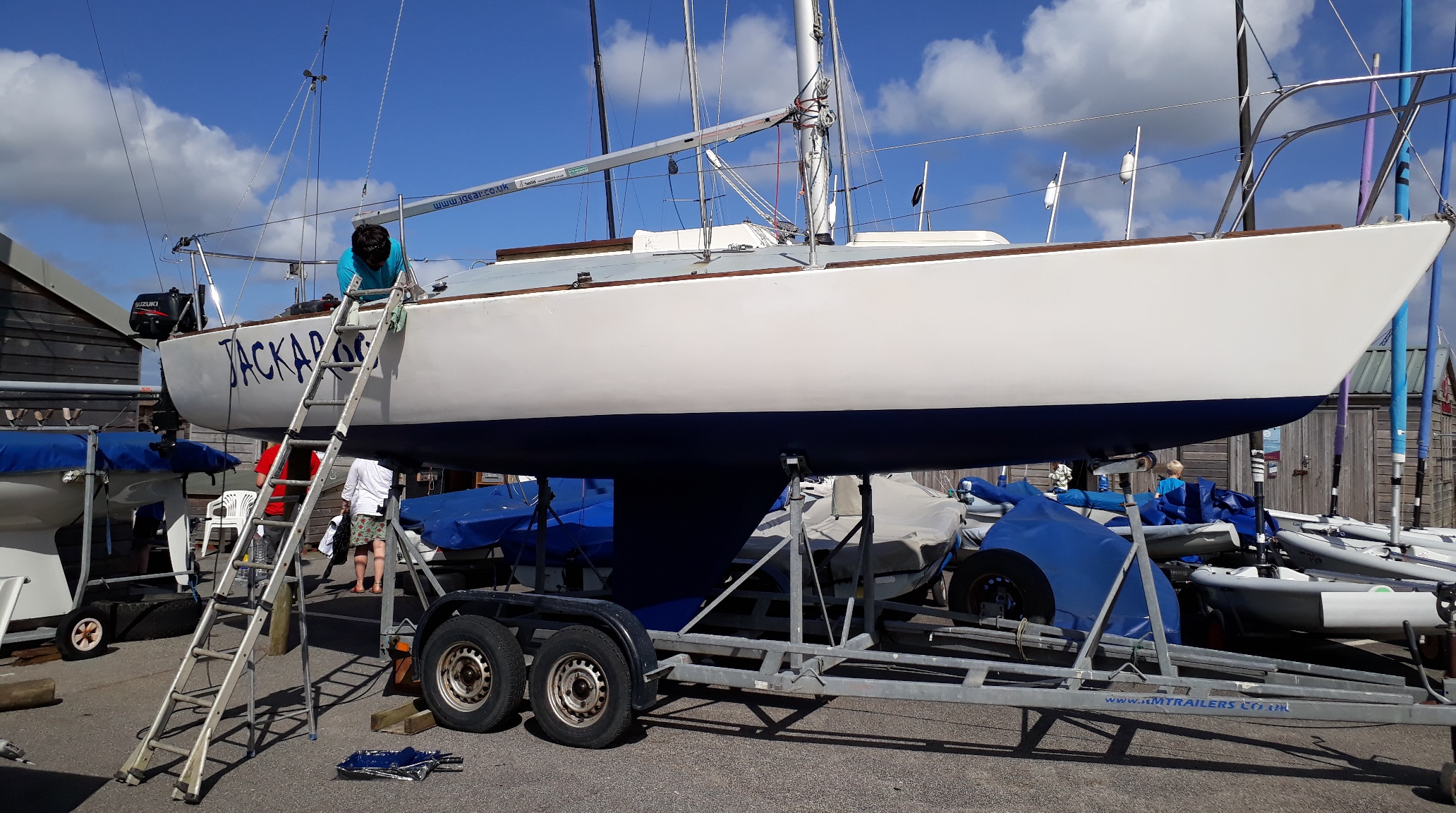 Accessible Sailing Boat
Jackaroo, is our accessible, adapted J24 sailing keelboat has had a 3 day lift out by Mylor Yacht Harbour and the team here at Mylor Sailing School have worked extremely hard to get it all scrubbed, polished, antifouled, oiled, serviced before going in again this morning on the high tide.
Now looking great and is being put back in the water today!  Well done team for all your efforts!!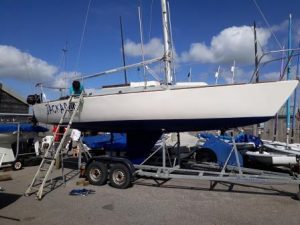 This boat has had some adaptations to make boarding and sailing this boat more comfortable for anyone with restricted mobility.
Jackaroo was originally donated by local Rotarian, Walter Amos a couple of years ago and this boat is used many times a week.
This boat can take 4 crew and will always have a qualified Royal Yachting Association Instructor onboard at all times.  All staff undergo specific training to make Mylor Sailing School as accessible and inclusive as possible.  Training includes learning difficulties, sight and hearing impairments, plus other health impairments which may prevent anyone from leading a normal active life.
Our accessible sailing and powerboat sessions are subsidised and we have over 7 sessions per week for you to choose from including adult only sessions.
More info on our accessible sailing and powerboating sessions, click HERE
For some very useful information on access at the school and surrounding areas, please click HERE or our Access Statement.