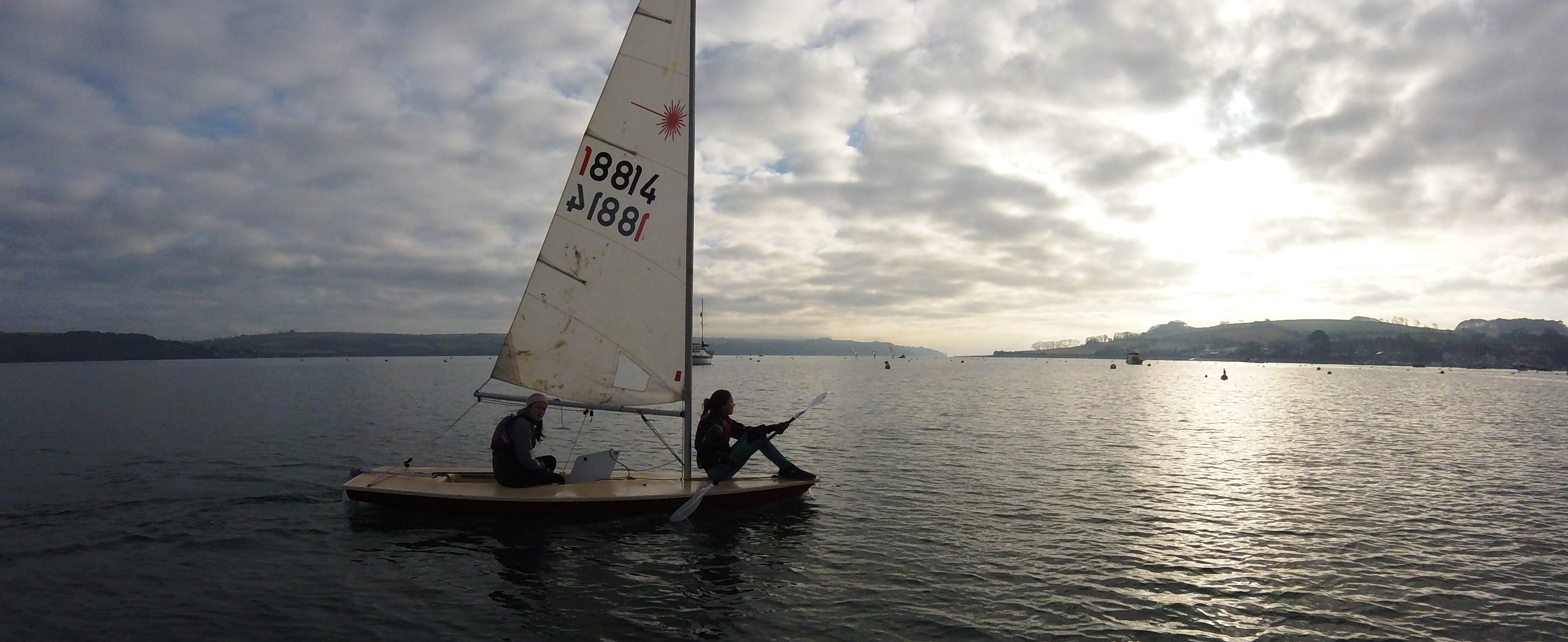 Quadrathlon success!
Successful and tiring quadrathlon from 2 wonderful girls to raise Mylor Sailability Charity some essential funds towards the Wheelyboat new engine. Fantastic efforts from Roisin O'Halloran and Zoe Beckly for their swim, run, cycle and sail just before Christmas.  Roisin and Zoe who sail regularly at Mylor Sailing School and also volunteer in the busier summer months, assisting the instructors, decided to create their own fund raising challenge.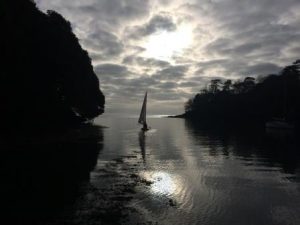 Each activity took them approximately 1 hour each, they managed to raise an amazing £700 for the cause.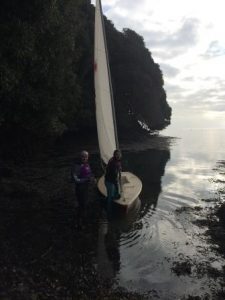 The weather was one of the best days in December although we could have done with a little more wind!  Zoe ended up having to paddle some of the way.  The girls sailed from Pil Creek in Feock, over to Mylor Yacht Harbour.  A sterling effort from the girls who were exhausted by the end of their challenge.
The Wheelyboat, named Odyssey, is a wheelchair friendly powerboat based at Mylor Sailing School, near Falmouth.  This boat allows easy boarding for wheelchair users or those with mobility issues.  The boat can be brought into the slipway and the front section simply lowers down to the ground.  The drivers seat (helm) can also be removed so that a wheelchair can go in its place and helm the boat.  This can give a great feeling of independence and dignity with boarding and unboarding from the boat.  Odyssey was donated to Mylor Sailability, the charitable arm of Mylor Sailing School, last October (2015) and cost over £27,000.  The Wheelyboat Trust, design, manufacture and raise funds to make this possible.
Further information for the Sailability session times and details can be found HERE
With other donations and the grand auction held in Penryn last month by Michael Chambers and his family, this has raised the necessary £4,000 to get the engine upgraded to a 90hp.  Odyssey was picked up last week by the Wheelyboat Trust and will return mid-January with the new improved engine to cope with the demand and conditions of the Fal Estuary.  This extra power will help the boat to get up onto the plane with more ease and give the exhillerating experience much loved by participants.  RYA Powerboat Level 2 courses also available on this boat, please CONTACT US for further information on this.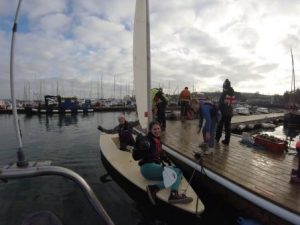 Their sailing –