MissIsle! – Our Sip and Puff Sailability Boat!
An extraordinary, adapted keel-boat which opens the world of sailing to people with the most profound disabilities has joined the fleet of multi-award-winning charity Mylor Sailability based at Mylor Yacht Harbour near Falmouth, Cornwall.
The new "Sip and Puff" vessel was gifted to the charity arm of Mylor Sailing School by The Miss Isle School Charity, on the Isle of Wight, with its specially designed gimballed seat which allows quadriplegic or tetraplegic people to sail in comfort whilst steering via a tube which they suck or blow to move the rudder.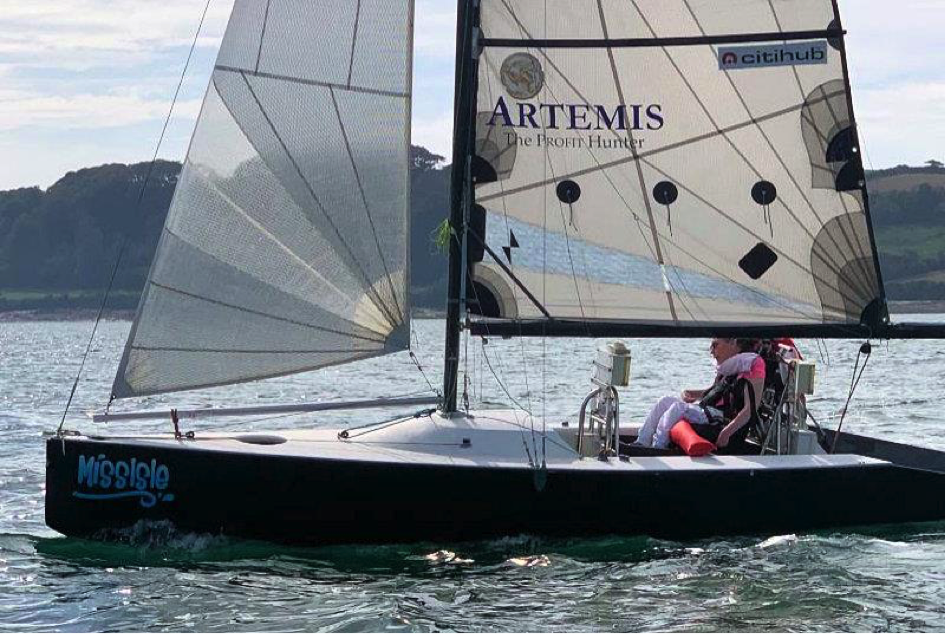 The electronic technology makes steering the boat effortless and after a summer of tweaks and extra modifications by Mylor Sailability's Founder Tracey Boyne and her team, MissIsle was ready for her maiden voyage, trialled by Falmouth-based Sophie Heseltine.
"I just didn't stop smiling," says Sophie who has cerebral palsy and who is a regular aboard Sailability's wheelchair-friendly powerboat, but had never been sailing before. "It was the most amazing experience and it makes me feel like anything is possible, no matter what your disabilities are. I never thought I would have had this opportunity but Mylor Sailing School made it happen and I absolutely loved every minute of it. It's my ambition now to sail to The Isles of Scilly!"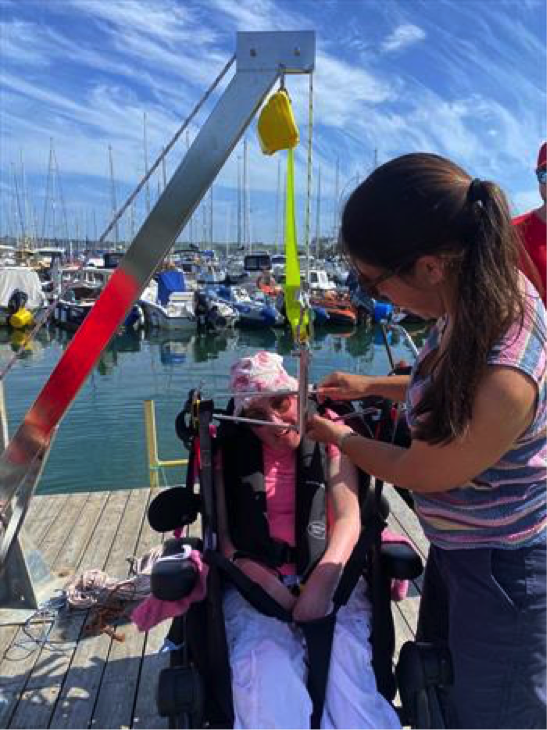 Mylor Sailability, a registered charity (CIO) founded ten years ago by Mylor Sailing School's Tracey Boyne, now has three adapted keelboats and one wheelchair friendly powerboat offering 10 sailing and powerboat sessions plus extra private sessions each week.
"The demand is huge and ever growing and in some weeks we have more than thirty people of all ages and abilities joining us," says Tracey. "We try to remove as many barriers to participation as we can – and now to have this amazing Sip and Puff sailing boat opens up a whole new exciting world to our guests and their families."
Mylor Sailability relies heavily on grants and donations to operate and the fee of just £10 for participants and £5 for carers and PAs and has been kept the same since the charity first began.
As well as Mylor Sailability's regular locals and visitors to Cornwall the charity is running another project, now its second year, of free private sessions for people who are terminally ill to get on the water with their loved ones.
Just this year "Good Day Promise" has run 35 sessions, mainly from links with families from The Little Harbour, part of Cornwall Children's Hospice Southwest.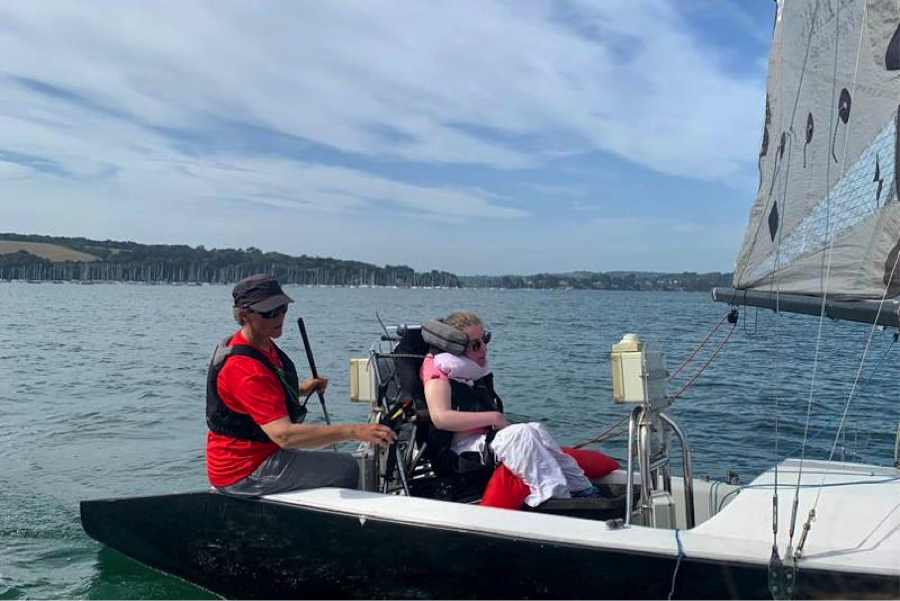 Words by: Louise Midgley Communications
Also featured in: Sail World, All at Sea, Chamber of Commerce Cornwall, The Falmouth Packet and Business Cornwall