South West Tourism Excellence Awards
We were delighted to be at the SW Tourism Excellence Awards in Exeter last week, and even more pleased to win both a bronze and a silver award! One of which was the Access and Inclusivity Award, which is particularly important to us.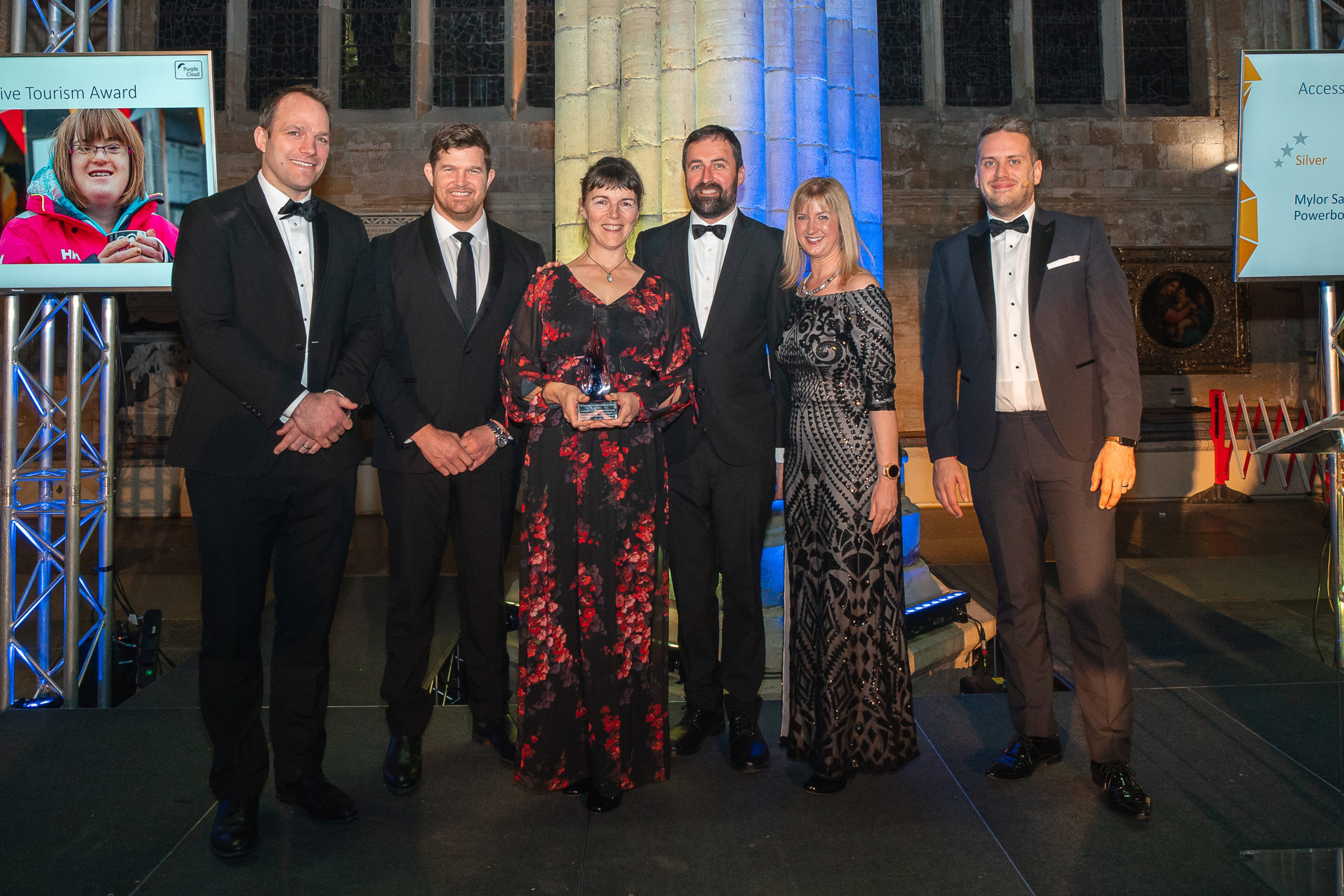 The awards ceremony, held in Exeter Cathedral, was the finale to the panel of judges looking at many different businesses across the South West of England. The panel are a specifically selected and are an impartial group of leaders in the tourism industry, everything is considered, from a businesses social media platforms, websites, accessibility and reputation, as well as mystery shopper results.
We are so thrilled with this result and the fact that we can add these beautiful awards to our collection, but also with our fantastic team, who do such a great job everyday and who make this all possible, thank you team Mylor Sailing and Powerboat School!
To find out more, please click here.