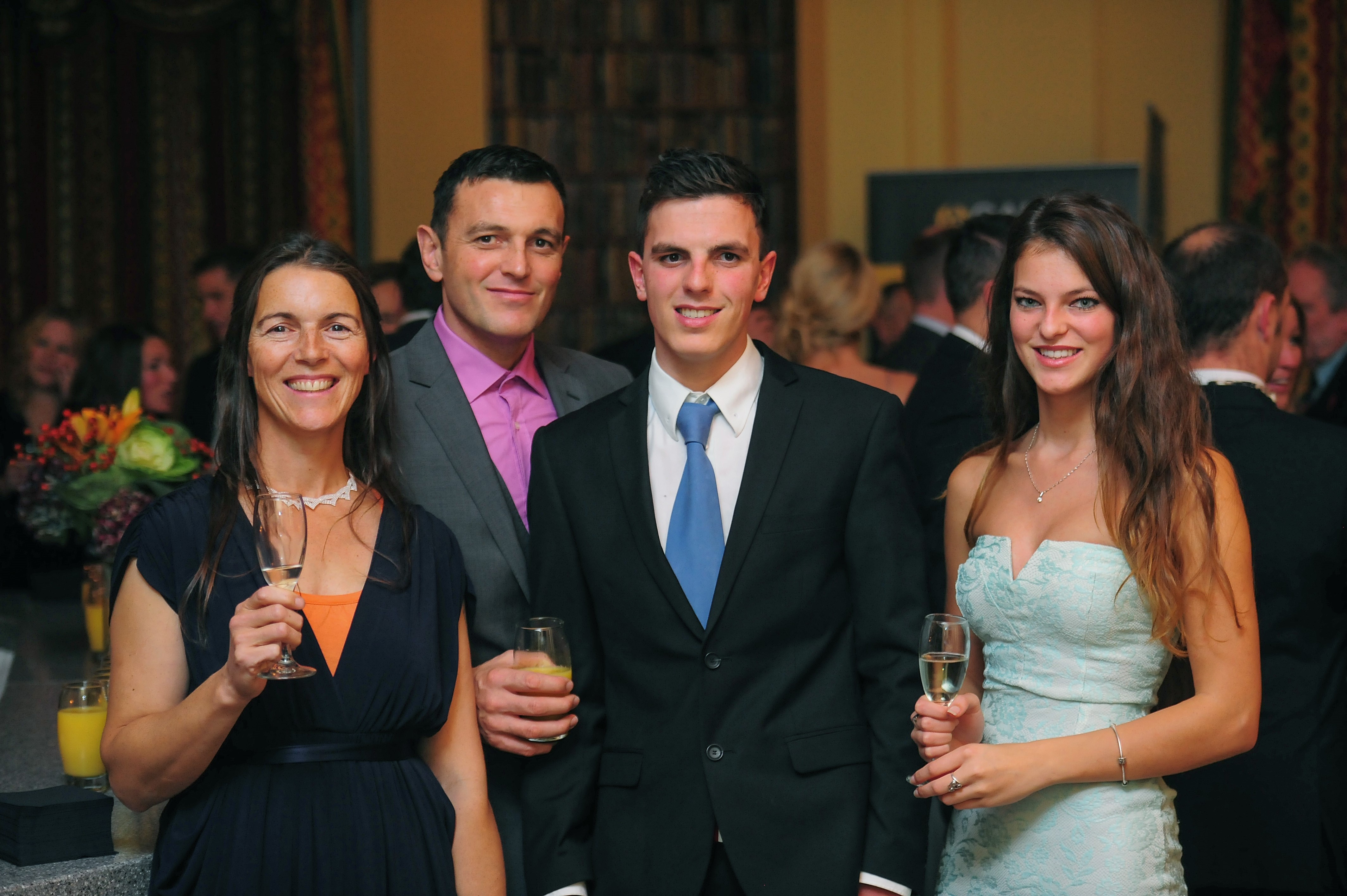 Cornwall Sports Partnership Sporting Awards 2016
Our wonderful volunteer, Ryan Linthwaite – 
A 19 year old from Mylor Sailability, Falmouth, Cornwall was nominated as the Community Volunteer of the Year Award Under 25s by charity founder Tracey Boyne.  The Cornwall Sports Partnership hold an annual event, at The Headland Hotel, Newquay every November for Inspirational Sports Volunteers from across the County to be recognised & rewarded.
Ryan was shortlisted and invited to the event, so Ryan's family and Tracey and a few of the Mylor Sailability team joined the celebrations on the evening.  This was a great achievement for Ryan and something he can add to his CV.
Ryan has cerebral palsy and started out as a participant in sailing and powerboating at Mylor Sailability.  Tracey soon recognised that Ryan had very special skills with his social interaction to other participants of all ages and disabilities and so asked him if he wanted to volunteer at the centre.  Ryan has been volunteering for Mylor Sailability for most of the year, three days a week and more sometimes.  In this time Ryan has achieved his Powerboat Level 2 certificate and also his VHF SRC Marine Radio License.
The Awards event saw over 300 of Cornwall's dedicated volunteers, coaches, officials, organisations and young leaders from over 28 different sports come together to celebrate Sport in Cornwall.
The event was Sponsored by University of Exeter and Truro & Penwith College
Organised by the Cornwall Sports Partnership, the event now in its eleventh year was presented by Pirate FM's Neil Caddy and pays tribute to the many volunteers who give their time and efforts to support our sports community and inspire the next sporting generation.
Ryan is training towards his Powerboat Instructor certificate and is gaining as much experience as he can on the water with Mylor Sailability.
Ryan's ability to engage appropriately with the sailors and powerboaters is really beyond 'what we would expect'.
Engaging with people, of all ages from 8 years to 68 years.  Ryan always makes sure that they are comfortable, sorting out improvised footrests for a variety of clients.  Ryan also displays faultless patience as the younger participants try to push the limits of what they can do (i.e. anything beyond holding the steering wheel and some gear control). Ryan's calm manner is so effective at giving all ages a decent time at the helm and making the time enjoyable and most importantly, safe.
Ryan sits beside participants of all ages and disabilities, holding their hand, guiding them and seeming totally unfased by any occasional unexpected movements or verbal noises.
"Without writing reams, it is hard to evidence the social skills that Ryan holds.  It boils down to the impressive WAY that Ryan does what he does. It's the little things, the behaviours that you have to look closely for to see…. Ryan is becoming very proactive in his customer care and I think he is genuinely better at some of this than the rest of us."