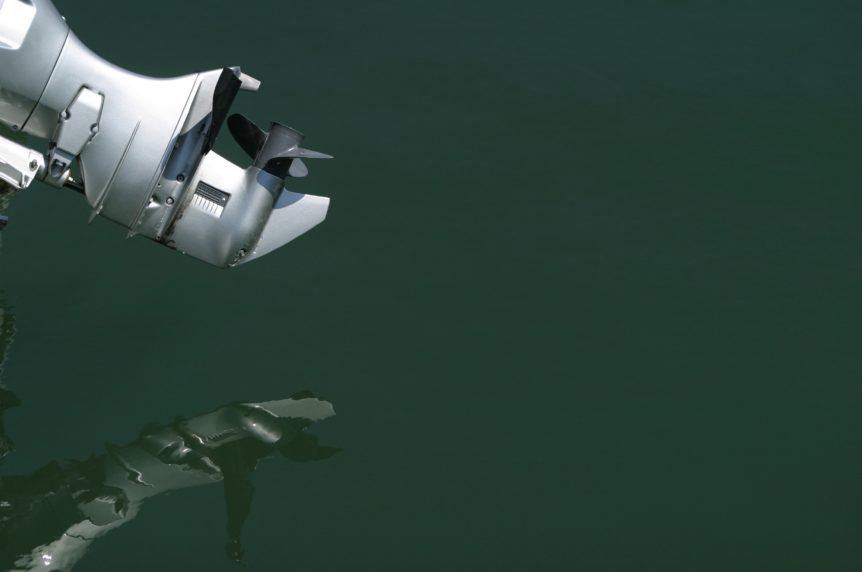 RYA Powerboat Level 2 Course 2 Days
RYA 2 day license. This comprehensive course takes you from beginner to competent powerboat handler in 2 full days. Multiple courses are run every week throughout the full year
Group courses run every week
More course information
Want to be safe on the water?  This is a widely recognised & respected certificate license.  RYA Powerboat Level 2 is a 2 day course for entry level skills.  This license will enable you to hire or charter a powerboat in the UK and overseas up to 10m *.
Multiple group courses run every week, all year round – please get in touch for availability
All RYA courses and most other training sessions are normally done on demand. If you cannot see your required dates on the electronic calendar then please get in touch and we can add them for you, no problem!!
Course content includes slow speed manoeuvre boat handling including leaving and coming alongside, Launching and recovery, securing to a buoy, anchoring, man overboard, tides, weather, basic passage planning, safety equipment and more. The ability on completion of the 2 day course will be a self-sufficient power-boater in the right conditions, you will be aware of own limitations and choice of boat and engine size.
* Please note the RYA Powerboat Level 2 License is for vessels up to 10m (30ft), but if you only have experience on a vessel of around 5 – 7 metres then chartering a vessel larger than this will involve further training due to the manoeuvrability of the vessel.
Learn from our patient and knowledgeable instructors in this beautiful location near Falmouth, Cornwall.
The RYA Powerboat Level 2 course can be converted into the international equivalent (International Certificate of Competence – ICC) by simply filling out a form for the RYA that we can give you, plus joining their membership for the year.  This enables you to hire vessels in the Mediterranean.  You can read more about how to apply for the ICC online using this  ICC link on RYA website
The maximum you can have on a RYA Powerboat course is 3 people. If you would like to join a group of people then please contact us and we can arrange this. We run multiple courses weekly. This is a very popular course and these are run during the week and at weekends. We are open 7 days a week and all year round.
If you have the relevant experience to go for the RYA Direct Assessment to gain the Level 2 license, then this can be completed in a 1:1 half day.
You can make this 1 whole day if you think that you may need a little extra training in some areas.
For details of the syllabus that you would be assessed on please get in touch.
COMMERCIAL ENDORSEMENT INFORMATION – 
If you want to work in a commercial environment and take up to 12 paying passengers to sea in a vessel of up to 24m then it is a legal requirement to hold an RYA/MCA certificate of competence with a commercial endorsement. That shows that you have undergone additional training, a practical examination and a medical fitness test to operate a commercial vessel. The level of endorsement you hold determines the categories of water you can operate in.
The RYA Level 2 Powerboat can be commercially endorsed to operate in Category 6 waters. This category is defined as within 3 miles of a nominated departure point, and never more than 3 miles from land, in favourable weather and daylight.
The RYA Advanced Powerboat (with exam) can be commercially endorsed to operate in Category 3 waters, once the holder has more than 2 years relevant experience. This category is defined as up to 20 miles from a safe haven.
For categories above this, the Yachtmaster Offshore can be endorsed to operate up to 150 miles from a safe haven and the Yachtmaster Ocean can be endorsed to operate worldwide.
Commercial vessels are also required to be surveyed and certified before being used commercially, and their size and level of equipment determines the category of water they can operate in, as well as the level of qualification and commercial endorsement held by the skipper.
For Category 6 you need the following information –
RYA Powerboat Level 2 license (This can be done with Mylor Sailing School)
RYA VHF Marine Radio Course (This can be done with Mylor Sailing School)
Professional Practices and Responsibilities (PPR) (This can be done with Falmouth Training Solutions)
RYA First Aid (This can be done with Mylor Sailing School)
RYA Sea Survival (This can be done with Falmouth Training Solutions)
ML5 Medical from any GP (Please note there have been some changes in the last couple of months to the form so make sure you have the most up to date one. You can get it from this link here – Gov Link to ML5 details and form
You then need to complete this form for the Commercial Endorsement to send off to the RYA –
RYA Commercial Endorsement Link
Once you have completed all of the above
Send the following items to:
RYA Certification, RYA House, Ensign Way, Hamble, Hampshire SO31 4YA:
Your original RYA Powerboat Level 2 certificate
Your Professional Practices and Responsibilities certificate
The RYA completed Commercial Endorsement Form
Your original, completed ML5 medical fitness form (They can only accept the latest version of the ML5 form less than one year old)
A copy of your RYA Sea Survival or STCW Personal Survival Techniques (PST)
A copy of your RYA VHF Marine Radio License
A passport sized photo with your name on the back
The application fee stated on the Commercial Endorsement Form
Re-validating your commercial endorsement – 
All commercial endorsements must be revalidated every five years by proving at least 150 days of actual sea service on appropriate vessels during the previous five years, and be in possession of a valid medical fitness certificate.
If you are unable to prove the requisite sea service but are able to demonstrate that during at least half of the five year period you have been employed on duties closely associated with the management and operation of one or more of the appropriate types of vessels, you may have your certificate considered for revalidation.
For further information on the suitability of a vessel please see this link to the RYA website for coding vessels – RYA Link to Vessel Coding Information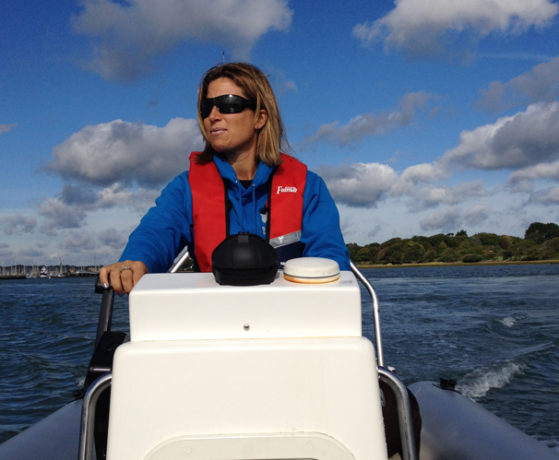 I checked out all the options in Cornwall. This one was best value and they delivered. Great job everyone. Cheers Theo. Do it.
Frequently asked questions
When are these courses run?
We can run this course at a time to suit you. Most of our courses are done on demand. We are open 7 days a week and all year round. Please get in touch to check availability and to book in. All clothing and equipment provided. This can be booked on a 1:1 basis or we can get you to join a group if preferred.
I have never done it before is this ok?
This is a very frequently asked question! Yes of course, this is what we are here for! Around 60% of our customers are absolute beginners. If you have any apprehensions at all then please contact us and we will endeavour to put your mind at rest.
What do I need to bring?
We provide all the clothing and equipment you will need. You just need to wear plenty of warm clothing and we provide the wet weather trousers and jackets. Also all safety equipment. The only thing we do not provide is footwear so you will need to bring something that you don't mind getting a bit wet due to either rain or spray. For your footwear you will need either deck shoes/trainers or wellies This will all be explained in your booking confirmation once you have confirmed your booking.
How many people in a group?
For Powerboat Courses the maximum in a group would be 3 people plus the instructor. You may request either 1:1 or 2:1 tuition, costs will be adjusted for this.
I have a physical impairment/health condition can I learn to powerboat?
Yes yes yes!! Of course you can. Depending on the nature of your need we have a couple of boats, well trained staff and lots of great equipment to make this all possible. This includes a wheelchair friendly powerboat where the front flaps down to board with ease. Please do not hesitate to contact us if you have any specific questions. Please read our Access Statement at the footer of this site for further access information.
If it rains will it still be on?
Yes, we still go ahead with the training in the rain. We provide waterproofs to keep you as comfortable as possible. We also provide all the safety equipment.
Do I have to wear a buoyancy aid/life jacket?
Yes, due to the usual regulations, everybody that is going afloat will need to wear either a buoyancy aid or a life jacket for safety reasons. If you prefer to wear your own, we will just need to check it over to make sure it meets the required safety regulations.
Where can I park?
Mylor Sailing School is situated in a car park on Admiralty Quay. This is a Pay and Display car park but we have FREE passes so you just need to come and get one as soon as you arrive. At peak times, parking maybe a little tricky, if you are having trouble finding a space then just come and see us and we can block in some of the staff cars.
Is sailing and powerboating sustainable/environmentally friendly?
All RYA recognised centres are members of The Green Blue incentive. We endeavour to pass on and educate all of our candidates with this mindset. The Green Blue is a UK wide programme created by British Marine and the Royal Yachting Association in 2005 to enable the UK recreational boating sector to decrease its impact on the environment by:
RYA Green Blue sustainability scheme
Raising awareness amongst industry and users
Reducing harmful discharges
Reducing environmental disturbance
Encouraging sustainable choices

Mylor Sailing School is also a member of Surfers Against Sewage's (SAS) 250 business club which is part of a network driving forward a movement for change to protect the UK's unique coastal environment.

Go to the Surfers Against Sewage website for all their details and campaigns. You can also get involved!!!
Enquire about this course