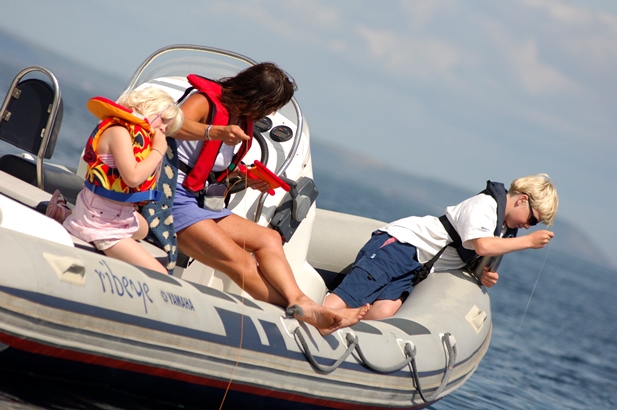 RYA Powerboat Level 1 Beginner Course
An introduction to boating techniques, close quarter manoeuvres and safety equipment.  Powerboat Level 1 for ages 8 – 11 year olds or for those not wanting to carry out any high speed manoeuvres.  Read more…
More course information
All RYA courses and most other training sessions are normally done on demand. If you cannot see your required dates on the electronic calendar then please get in touch and we can add them for you, no problem!!
This is 1 day of training aimed at young people or those who do not wish to travel at high speeds.  Learn some boat handling techniques in our sheltered waters near the beautiful Falmouth, Cornwall.
The RYA Powerboat Level 1 course is aimed at 8 – 11 year olds and for crew who do not want to helm at high speeds.  Handling a motor boat requires training and skill.  Making sure you know all the aspects of a speedboat before you go afloat.  There are certain recommended methods for each slow manoeuvre in a powerboat, all of these are listed below. For high speed manouevres, you will need to go straight to the Level 2 for this.
Preparation of boat and crew, boat handling, picking up and securing to a mooring buoy, leaving and coming alongside, being towed
You do not need to take the Level 1 course before you take the Level 2 course.
Under 16 year olds should be under the supervision of a responsible adult at all times during boat handling.
PLEASE MAKE SURE YOU ALWAYS WEAR THE KILL CORD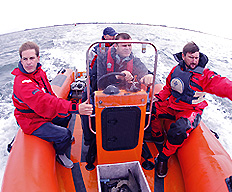 There were 3 of us doing the course and it was very apparent I had by far the least experience of being on the water but Matt our enthusiastic and very knowledgeable instructor soon put me at rest .
We had ample practice time on the water taking it in turns to burn up Matts never ending patience as we practiced coming alongside, 360 degree slow turns with the boat as well as higher speed manoeuvres and man overboard.
I would recommend anyone interested go along and sign up - I will be back


Frequently asked questions
When do we run these courses?
We can run this course at a time to suit you. Most of our courses are done on demand. We are open 7 days a week and all year round. Please get in touch to check availability and to book in. All clothing and equipment provided. This can be booked on a 1:1 basis or we can get you to join a group if preferred.
I have never done it before is this ok?
This is a very frequently asked question! Yes of course, this is what we are here for! Around 60% of our customers are absolute beginners. If you have any apprehensions at all then please contact us and we will endeavour to put your mind at rest.
What do I need to bring?
We provide all the clothing and equipment you will need. You just need to wear plenty of warm clothing and we provide the wet weather trousers and jackets. Also all safety equipment. The only thing we do not provide is footwear so you will need to bring something that you don't mind getting a bit wet due to either rain or spray. For your footwear you will need either deck shoes/trainers or wellies This will all be explained in your booking confirmation once you have confirmed your booking.
How many people in a group?
For Powerboat Courses the maximum in a group would be 3 people plus the instructor. You may request either 1:1 or 2:1 tuition, costs will be adjusted for this.
I have a physical impairment/health condition can I learn to powerboat?
Yes yes yes!! Of course you can. Depending on the nature of your need we have a couple of boats, well trained staff and lots of great equipment to make this all possible. This includes a wheelchair friendly powerboat where the front flaps down to board with ease. Please do not hesitate to contact us if you have any specific questions. Please read our Access Statement at the footer of this site for further access information.
If it rains will it still be on?
Yes, we still go ahead with the training in the rain. We provide waterproofs to keep you as comfortable as possible. We also provide all the safety equipment.
Do I have to wear a buoyancy aid/life jacket?
Yes, due to the usual regulations, everybody that is going afloat will need to wear either a buoyancy aid or a life jacket for safety reasons. If you prefer to wear your own, we will just need to check it over to make sure it meets the required safety regulations.
Where can I park?
Mylor Sailing School is situated in a car park on Admiralty Quay. This is a Pay and Display car park but we have FREE passes so you just need to come and get one as soon as you arrive. At peak times, parking maybe a little tricky, if you are having trouble finding a space then just come and see us and we can block in some of the staff cars.
Is sailing and powerboating sustainable/environmentally friendly?
All RYA recognised centres are members of The Green Blue incentive. We endeavour to pass on and educate all of our candidates with this mindset. The Green Blue is a UK wide programme created by British Marine and the Royal Yachting Association in 2005 to enable the UK recreational boating sector to decrease its impact on the environment by:
RYA Green Blue sustainability scheme
Raising awareness amongst industry and users
Reducing harmful discharges
Reducing environmental disturbance
Encouraging sustainable choices

Mylor Sailing School is also a member of Surfers Against Sewage's (SAS) 250 business club which is part of a network driving forward a movement for change to protect the UK's unique coastal environment.

Go to the Surfers Against Sewage website for all their details and campaigns. You can also get involved!!!
Enquire about this course