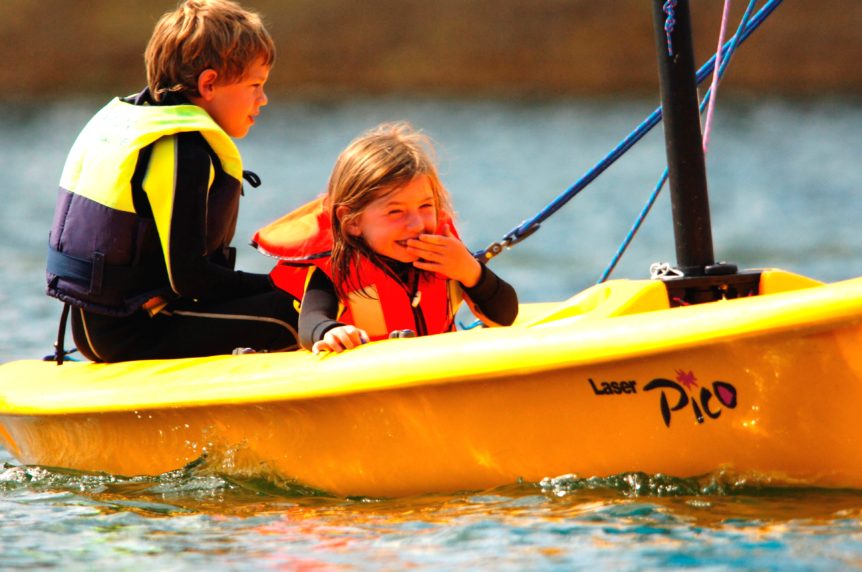 After School Club RYA Youth Stage 1
This club runs 4.30pm – 7pm in a 4 week block.  Stage 1 is a beginner course and involves getting to know parts of the boat, how to sit in the boat and turn the boat through the wind, tacking.  Read more…
More course information
Available days of the week for this course are Tuesdays, Wednesdays and Thursdays.
Minimum age is 10 years
3 courses run per year, Spring, Summer and Autumn – 
Dates:
Summer Course – 
2024
Autumn Course – 
Stages 1-2 and 3-4 Tuesdays – 5th, 12th, 19th, & 26th Sept
Stages 1-2 and 3-4 Thursdays – 7th 14th, 21st, & 28th, Sept
Spring Course – 
Tuesdays – tba Apr/May 2024
Wednesdays – tba Apr/May 2024
Thursdays – tba Apr/May 2024
For The Stage 1 course will start on the shore with a simulated land drill to show children how to sit in the boat, how to turn the boat, how to communicate with their crew etc. The training will probably take place in a Laser Pico which are fantastic training boats.  The children are then taken to the sailing area and a course is laid out across the wind.  The instructor will be coaching from close by in a powerboat. Children will sail across the wind between 2 points.  There is also some background theory, including some safety aspects, knots etc. Also covered on this course is launching and recovery, steering, parts of the boat, understanding the basic principles of sailing.
Get on the water straight from school and enjoy the tranquility and fresh air in our area of outstanding national beauty here near Falmouth.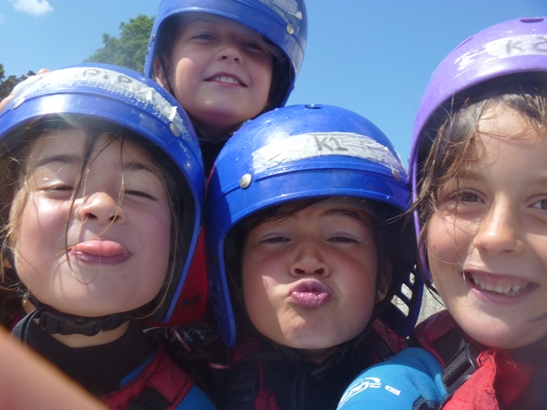 My eleven year old son absolutely LOVED Mylor Sailing School, both Tracey and instructor Charlie were great, thorough, organised and inspiring!! We would totally recommend both the school and courses to anyone....and will be heading back for the next stage very soon.
Thanks again!!
Frequently asked questions
What is the best age for children to start the After School Club?
For the After School Club we take from 10 years and upwards (under 10s on invitation only) due to attention span and the technical aspect. We do have our lessons in the holidays from 8 years and fun sessions on a Sunday for ages 6 and upwards. This is for building water confidence and safety awareness. Please get in touch if you have a query.
What is the After School Club?
This is a course of 4 sessions run over a 4 week period. It is to get local children on the water and keep them there. There is no profit in this course and the fees pay for only the instructor and boat fuel costs and nothing more. The sessions are slightly shorter and the groups are a bit bigger than the other courses. We have had many great sailors come out of these clubs and many assistant instructors.
What are the timings of the sessions?
These sessions start at 4.30pm sharp and finish at 7pm. There are 3 lots of 4 week courses run throughout the year, April/May, June/July and Sept/Oct. All in term time.
I have never done it before is this ok?
This is a very frequently asked question! Yes of course, this is what we are here for! Around 60% of our customers are absolute beginners. If you have any apprehensions at all then please contact us and we will endeavour to put your mind at rest.
What happens if it is really windy?
During the 4 week course on the After School Club, we allow for 1 of these sessions to cover essential other aspects of the syllabus ashore. If we then encounter another week with adverse conditions, we will cancel this and tag another session on the end of the 4 week block. We will always let you know if the session is not going ahead.
What do I need to bring?
We provide all the clothing and equipment you will need. If you are going in a smaller boat then you will get wet. Here at Mylor Sailing School we have plenty of wetsuits for all ages and sizes. If you are going in a dryer boat then we will provide waterproof jackets and trousers to go over your clothing. The only thing we do not provide is footwear so you will need to bring something that you don't mind getting wet, like wetsuit shoes or trainers. If you are wearing a wetsuit you will also need to bring your bathing suit for underneath this and a towel. This will all be explained in your booking confirmation once you have confirmed your booking.
Do I have to wear a helmet?
It is the policy of Mylor Sailing School for all beginners to wear helmets. Once children have completed their Stage 3 and their skills are current we start to take the helmets off.
Do I have to capsize?
Here at Mylor Sailing School we will never make anybody do anything that they would not like to do. For the more elementary stages of sailing you need to understand what to do in the event of a capsize and this will be talked through/demonstrated when you are booking onto the RYA courses. Normally once you have had a practical experience of a capsize in a controlled environment then any fears are normally alleviated.
If it rains will it still be on?
Yes, we still go sailing in the rain. Most of the time you are going to get wet anyway! We provide all wetsuits for the smaller wet boats and waterproofs for the larger, drier boats to keep you as comfortable as possible. We also provide all the safety equipment.
I cannot swim is this ok?
Yes this is absolutely fine. You will always be wearing either a buoyancy aid or a life jacket that will keep you floating if you do enter the water. We normally ask this question on the booking form but it is just for our instructors information.
How many people in a group?
For Sailing, depending on the level of experience of the sailor will determine how many we are able to have in a group due to the Royal Yachting Associations strict regulations. We are generally allowed to have 6 people to 1 instructor for the first few levels of the RYA courses. Depending on the experience of the sailors it may vary between 6:1 or 9:1.
Enquire about this course