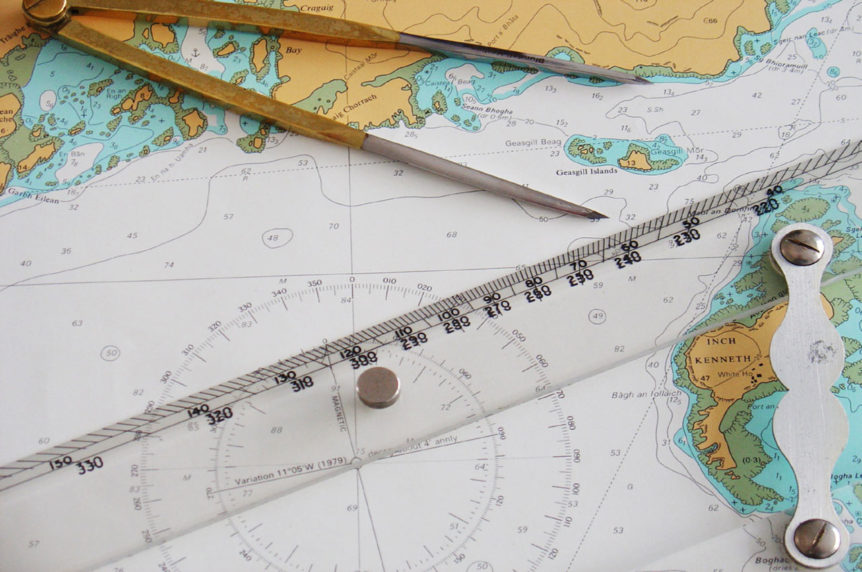 RYA Yachtmaster Theory Shorebased Course
Official name is RYA Coastal Skipper and Yachtmaster Offshore Theory Course.
NOW ALSO AVAILABLE ONLINE!
Yachtmaster theory is an advanced sea navigation course.
More course information
RYA Yachtmaster Offshore Theory Course –
Understand charts and planning a passage with the tides and weather with safety.  This course is run over 6 consecutive days and you need to attend all 6 days.
NOW AVAILABLE ONLINE!
Why not try the online distance learning course?  Click on the link below to read more, sample the online resources and sign up.
ONLINE COURSE INFORMATION AND HOW TO SIGN UP CLICK HERE 
Our well equipped ramped access classroom in Mylor, based near Falmouth is ideal for learning with wonderful views of the estuary. Parking is easy and we have free passes for your convenience.  We also have a hearing loop and other additional aids for a variety of needs.  Please contact us to discuss.
NEXT CLASSROOM BASED COURSE DATES 2024 (You must attend all course dates) – 
3 x Mondays and Tuesdays on the following dates – Mon 5/Tues 6, Mon 12/Tues 13, Mon 19/Tues 20 February 2024 – SPACES
Advanced training for more experienced skippers building on the Day Skipper level of experience. This course equips you to navigate safely on coastal and offshore passages.
This essential 40 hour navigation course will take your theory knowledge to the next level. The RYA Yachtmaster Theory course also prepares you for the standard required for the Yachtmaster Coastal and Yachtmaster Offshore practical exams, concentrating on advanced navigation and meteorology skills.
There are three exam papers with this course.
Prior knowledge required – either RYA Day Skipper Theory or knowledge of navigation to this level.
If anyone in your party has any kind of disability or special need then our classrooms have ramp access, projector and screens and a hearing loop facility. You can also park right outside and the toilet facilities are accessible.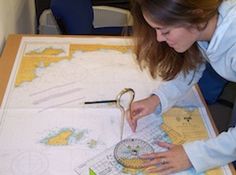 Fantastic knowledgeable and patient trainer! Even when my brain hurt!
Frequently asked questions
When do you run this course?
We normally run this 40 hour course over 6 days intensively. Sometimes split into 2 long weekends. Our very knowledgeable trainers will help you to understand the more advanced aspects of safe passage planning during the day and at night.
Where will this course take place?
We have classrooms at Mylor Sailing School with all the necessary resources. This is a shorebased course. Classrooms have ramped access.
Do I need to buy a plotter and set of dividers?
We will supply this for use during your training. If you would like to purchase your own set then we recommend Mylor Chandlery here in the harbour who also have an online shop.
How many days is this course?
We run this course over 6 consecutive days with the exams on the final couple of days. There should be 40 hours contact time for the training.
Is there any pre-course reading that you can recommend?
You will be supplied with the RYA Coastal Skipper and Yachtmaster Offshore Theory book on the first day of your course. You will also be emailed a recommended reading list once you have booked onto the course.
What do I need to bring?
We provide all the technical equipment required. You will need to bring, a writing pad and pencil. Erasers and pencil sharpeners available. Also we provide hot drinks.
Is there anywhere to get lunch nearby?
You can either bring a packed lunch or there is a very good cafe in the harbour. Cafe Mylor is approx 200m from our training school.
Is it easy to park?
Yes you will be able to park right outside and we provide a free parking pass for the duration of your course.
Enquire about this course