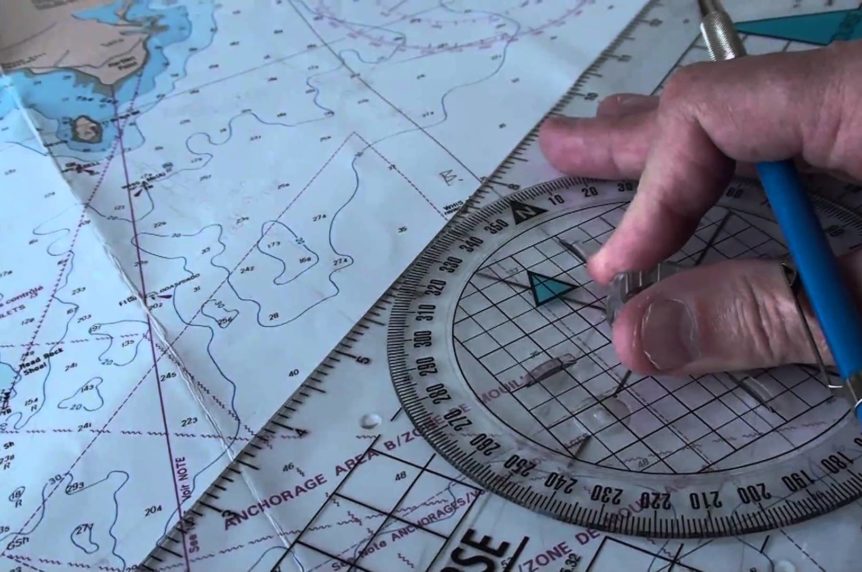 RYA Day Skipper Theory Shorebased Course
RYA Day Skipper Theory is a shorebased sea navigation course.
NOW ALSO AVAILABLE ONLINE!
Understand charts and planning a passage with the tides and weather with safety.
More course information
RYA Day Skipper Theory navigation course – See dates below
Need to know how to get your boat from A to B safely?
The RYA Day Skipper Theory Course is an essential 40 hour navigation course that teaches you the basics of coastal and inshore navigation by daylight and pilotage including chart-work, position fixing, plotting a course to steer, weather forecasting, and a knowledge of tides and the International Regulations for Prevention of Collision at Sea (IRPCS). It is the pre-requisite level of navigation required to prepare you for the RYA Day Skipper Practical course.
Our well equipped ramped access classroom in Mylor, based near Falmouth is ideal for learning with wonderful views of the estuary. Parking is easy and we have free passes for your convenience.  We also have a hearing loop and other additional aids for a variety of needs.  Please contact us to discuss.
NOW AVAILABLE EITHER ONLINE OR IN THE CLASSROOM
Why not try the online distance learning course and take up to 6 months to complete?  Click on the link below to read more, sample the online resources and sign up.
(Please note you will have an option to extend to 12 months at a fee)
ONLINE COURSE INFORMATION AND HOW TO SIGN UP CLICK HERE 
NEXT DAY SKIPPER THEORY INTENSIVE COURSE CLASSROOM BASED DATES – 6 DAYS 
3 x weekends
Sat 11th, Sun 12th, Sat 18th, Sun 19th, Sat 25th, Sun 26th November 2023 – Full
Sat 13th, Sun 14th, Sat 20th, Sun 21st, Sat 27th, Sun 28th January 2024 – Full
Evenings – Mons and Thurs each week 6.30pm – 9.30pm –
26+29 Feb, 4+7 March, 11+14 March, 18+21 March, 25+28 March, 2+4 April, 8+11 April 2024
YOU MUST ATTEND ALL SESSIONS OF THE COURSE
Course details – Understanding where you can go in your boat is vital. This course will give you the knowledge to feel confident in understanding how to read a chart of the area and the methods used to approach harbours, coastal rivers, including the ever important tidal restrictions for where you can take your vessel.
As well as navigation the RYA Day Skipper Theory course will help you to understand the different yacht types and the equipment necessary to carry on-board as well as safety procedures such as distress calls, use of flares, safety harnesses, life jackets and life-rafts.
Day Skipper Theory Course topics include –
Basics of seamanship
Essentials of coastal navigation and pilotage
Chartwork
Electronic charts
Position fixing
Plotting a course to steer
Weather forecasting and meteorology
Tides
Collision regulations
Construction, parts and equipment of a cruising boat
Emergency and safety procedures including distress calls, use of flares, safety harnesses, lifejackets and life-rafts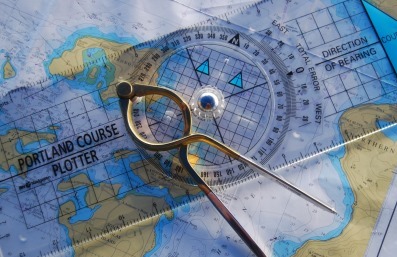 Our trainer was really knowledgeable, great classroom, great coffee and biscuits that kept me going!! Thanks very much.
Frequently asked questions
When do you run these courses?
This is a 40 hour course. This can either be taken as a distance learning online course or a taught course in our classroom.
For the classroom courses, we do these over 3 + 3 days intensively over 2 long weekends and over a 7 week period of 2 evenings per week (3 hour sessions each evening). Online courses are available at any time. For the classroom taught courses, we run these in the Autumn/Winter/Spring. We only run this course with small groups and very knowledgeable trainers.
Do I have to have any prior knowledge before taking this course?
No, this is a course starting from the beginning and working through to quite a competent level. Any prior knowledge will be beneficial.
Where will this course take place?
We have classrooms at Mylor Sailing School with all the necessary resources. This is a shorebased course. Classrooms have ramped access.
If you choose the online option though, then it can be wherever you would like to study. All resources for your distance learning course are online with your secure log in.
What is the minimum age who can take this course?
The RYA recommend a minimum age of 12 due to the mathematical calculations.
Do I need to buy a plotter and set of dividers?
We will supply this for use during your training. If you would like to purchase your own set then we recommend Mylor Chandlery here in the harbour who also have an online shop.
For the online distance learning course, there is an option to purchase them when you register for this course.
How many days is this course?
For our classroom based courses, we normally run this course over 6 days (3 + 3 over 2 long weekends) or over a 7 week period with 2 evenings per week of 3 hour sessions.
There are exams on the final couple of sessions. There should be 40 hours contact time for the training.
For the online distance learning course, you would have 12 months to work through the modules.
What are the online resources like for the distance learning course?
There are many online videos for each section of the online course. You can have a look at the sample of resources by clicking on the relevant link above.
If I have a question with my studies for the distance learning course, what do I do?
You will have a link to email the instructors and they will respond within 24 hours. (It would realistically be a shorter time than this but this is the RYA maximum amount of time allowed.)
Is there any pre-course reading that you can recommend?
You will be supplied with the RYA Day Skipper Theory book and pack on the first day of your course. You will also be emailed a recommended reading list once you have booked onto the classroom course.
What do I need to bring?
For the classroom based courses, we provide all the technical equipment required. You will need to bring, a writing pad and pencil. Erasers and pencil sharpeners available. Also we provide hot drinks.
Is there anywhere to get lunch nearby?
You can either bring a packed lunch/food or there is a very good cafe and restaurant in the harbour. Cafe Mylor is approx 200m from our training school. This is not open in the evenings. There is also another place in the harbour called Castaways Restaurant that is open in the evenings.
Is it easy to park?
Yes you will be able to park right outside and we provide a free parking pass for the duration of your course.
Enquire about this course