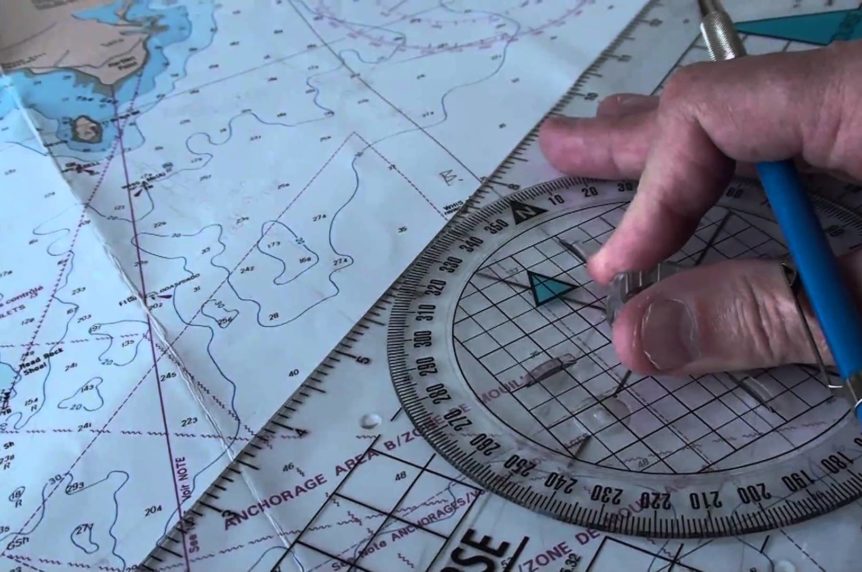 RYA Day Skipper Theory Shorebased Course
RYA Day Skipper Theory is a shorebased sea navigation course. Understand charts and planning a passage with the tides and weather with safety.
More course information
Need to know how to get your boat from A to B safely?
The RYA Day Skipper Theory Course is an essential 40 hour navigation course that teaches you the basics of coastal and inshore navigation by daylight and pilotage including chart-work, position fixing, plotting a course to steer, weather forecasting, and a knowledge of tides and the International Regulations for Prevention of Collision at Sea (IRPCS). It is the pre-requisite level of navigation required to prepare you for the RYA Day Skipper Practical course.
NEXT DAY SKIPPER THEORY COURSE DATES –
WE ARE NOT ABLE TO RUN ANY NAVIGATIONAL THEORY COURSES AT THE MOMENT DUE TO THE CURRENT PANDEMIC AND SOCIAL DISTANCING MEASURES.
WE ARE HOPING TO HAVE SOME DATES FOR EARLY 2021 – PLEASE GET IN TOUCH IF YOU WOULD LIKE ANY FURTHER INFORMATION OR TO BE NOTIFIED ONCE DATES WILL BE SET
Understanding where you can go in your boat is vital. This course will give you the knowledge to feel confident in understanding how to read a chart of the area and the methods used to approach harbours, coastal rivers, including the ever important tidal restrictions for where you can take your vessel.
As well as navigation the RYA Day Skipper Theory course will help you to understand the different yacht types and the equipment necessary to carry on-board as well as safety procedures such as distress calls, use of flares, safety harnesses, life jackets and life-rafts.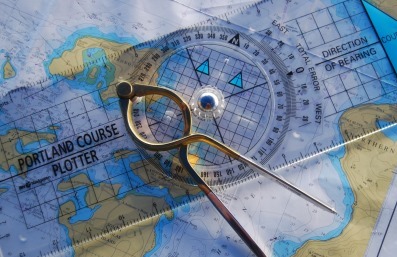 Our trainer was really knowledgeable, great classroom, great coffee and biscuits that kept me going!! Thanks very much.
Frequently asked questions
When do you run these courses?
This is a 40 hour course and we do it over 3 + 3 days intensively over 2 long weekends and over a 7 week period of 2 evenings per week (3 hour sessions each evening). We run these courses in the Autumn/Winter/Spring. We only run this course with small groups and very knowledgeable trainers.
Do I have to have any prior knowledge before taking this course?
No, this is a course starting from the beginning and working through to quite a competent level. Any prior knowledge will be beneficial.
Where will this course take place?
We have classrooms at Mylor Sailing School with all the necessary resources. This is a shorebased course. Classrooms have ramped access.
What is the minimum age who can take this course?
The RYA recommend a minimum age of 12 due to the mathematical calculations.
Do I need to buy a plotter and set of dividers?
We will supply this for use during your training. If you would like to purchase your own set then we recommend Mylor Chandlery here in the harbour who also have an online shop.
How many days is this course?
We run this course over 6 days (3 + 3 over 2 long weekends) or over a 7 week period with 2 evenings per week of 3 hour sessions. There are exams on the final couple of sessions. There should be 40 hours contact time for the training.
Is there any pre-course reading that you can recommend?
You will be supplied with the RYA Day Skipper Theory book on the first day of your course. You will also be emailed a recommended reading list once you have booked onto the course.
What do I need to bring?
We provide all the technical equipment required. You will need to bring, a writing pad and pencil. Erasers and pencil sharpeners available. Also we provide hot drinks.
Is there anywhere to get lunch nearby?
You can either bring a packed lunch/food or there is a very good cafe and restaurant in the harbour. Cafe Mylor is approx 200m from our training school. This is not open in the evenings. There is also another place in the harbour called Castaways Restaurant that is open in the evenings.
Is it easy to park?
Yes you will be able to park right outside and we provide a free parking pass for the duration of your course.
Enquire about this course