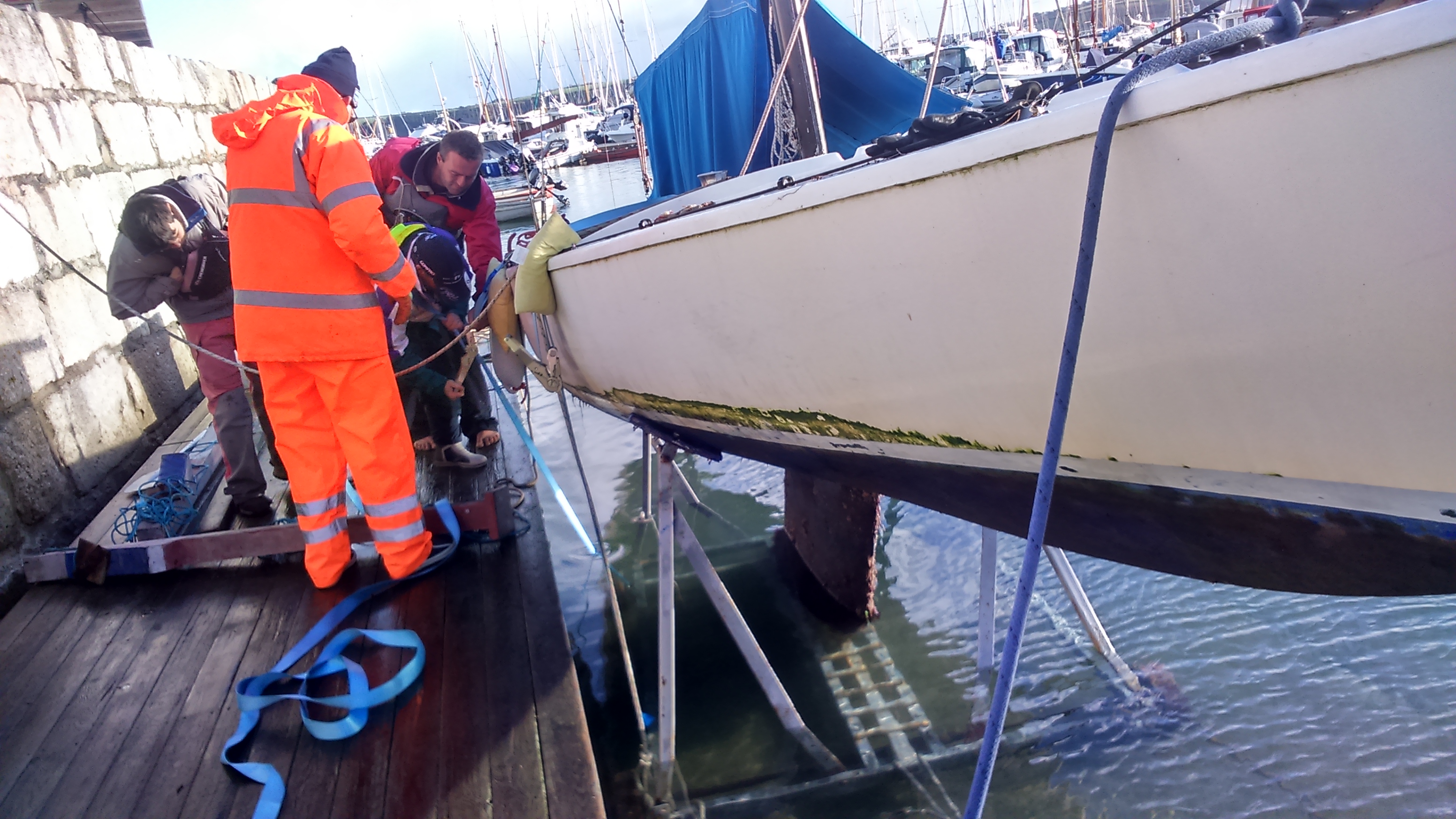 Merlin Recovered!!
Mylor Sailability's Keelboat Layed Up For The Winter.
Today the recovery of Merlin, one of Mylor Sailability's keelboats, tested our skills, nerves and patience.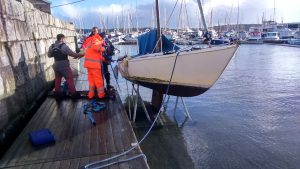 A great group of volunteers, including Craig Brown from Pasco's Boatyard St Just, Keith Collings and Clive Price, both Rotarians and experienced boaters.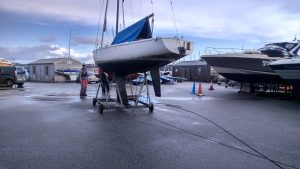 Not forgetting my two wonderful instructors Matt Angell and Giles Butcher.
Another thanks needs to go to Mylor Yacht Harbour for letting Mylor Sailability use a temporary swing mooring for a couple of weeks whilst we waited for the right tide and conditions!!
So meeting at 7.30am to get the tide right, bringing Merlin into the pontoon was no problem.  We then had to get her level onto the cradle on the public slipway.  The cradle has wheels and was lined up with lines up to the vehicle.  Once in place we had to wait for the tide to drop before securing her down.  We had a slight technical problem with one of the legs of the cradle collapsing, this then took us another hour and a half to make sure it was safe to pull her up the slipway.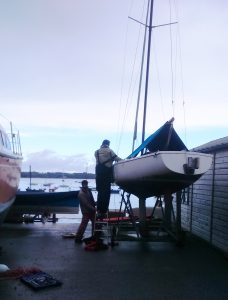 With the technical knowledge of the team and lots of experience the job got done.
I nearly cried three times, almost gave up twice but the team were not going to let it beat them.
Thank you so much for all your help!!
This boat is used every week for Sailability sessions which gets people with a disability or learning difficulty on the water sailing.  Sailors work towards the RYA Acheivement Award Scheme and gain certification.
Merlin is a Soling keelboat at 26 foot in length and is normally kept on a swing mooring in the Carrick Roads.  This boat was donated to Mylor Sailability earlier this year by a local gentleman living at Feock, who could no longer sail her due to health reasons.
For more information on Mylor Sailability please click HERE
For our Access Statement please click HERE