Pssssst – rumour has it…..
The Wheelyboat is coming back and will be in action very, very soon!
Rumour has it….. Great news, the wait is nearly over.  The Wheelyboat is due back next week from its extensive repairs from the spring storms, and will be ready to go very soon! Just need to get the engine craned on and sea trialled then we should be good to go! Look out for an official re-launch…..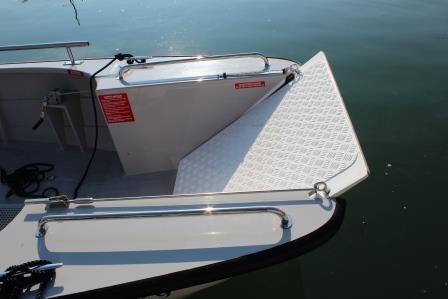 This fantastic wheelchair friendly boat from The Wheelyboat Trust, allows people with any mobility problems to board with diginity.  This boat can come into a slipway where the front door flaps down for ease of boarding for wheelchair users and other more able people.  With a 90 hp outboard it provides an exhilerating experience in the beautiful coastal waters of the Fal Estuary here in Mylor, near Falmouth.
Mylor Sailability is the charitable arm of Mylor Sailing & Powerboat School and relies on funding grants and donations to run this accessible facility for people with greater needs.  We also have two adapted sailing keelboats.  There are many scheduled sessions on a weekly basis, including adult only sessions and we keep the prices as affordable as possible with lots of fund raising.  Adults are £10 and under 18s are £5, with any carers at £5 per 2 hour session.  You must pre-book and all sessions are taken with an experienced and specifically trained instructor.  Sessions include recreational, achievement awards, racing experiences, so something for everyone.  Private sessions available to book if preferred.  You can follow the link below for further details and many frequently asked questions.  You can book online or phone us.  There is also an Accessibility Guide page on this website that has all the information you need to know about the facilities here, the surrounding areas which includes many photos as well. Accessibility Guide link
If you are interested in getting involved or becoming a regular donator then please do get in touch.  We have a regular donations scheme called HMS Go (Help Mylor Sailability Go), where you can set up a direct debit on a monthly basis.  You can read here for more information HMS Go link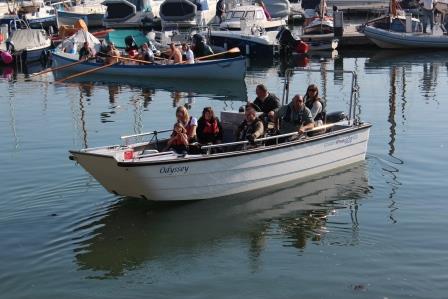 For more information on our Accessible sessions please click through to here
We will update you on the progress of the launch as soon as possible.  We may even open a bottle of bubbly….or two!